October's horoscope
Aries (March 21- April 20): Sometime this week, you'll find yourself dealing with a family-related dilemma. Don't worry so much about it though, your hasty nature will only stir up more trouble for all of you. Instead, take things slow. Find the time to sit down with a parent or sibling and talk about your feelings head on. They'll appreciate you being able to confide in them, therefore strengthening your bond.
Taurus (April 21- May 21): Roll up those sleeves Taurus, this month you'll be given a pretty big task by a teacher or close friend. You usually are pretty good at getting things done by their due date, but you may find yourself struggling to keep your motivation up. Listen to a good song and take things one step at a time. You've got this, Taurus, just don't rush yourself.
Gemini (May 22- June 21): You might feel like you're being pulled in a lot of different directions this week. While it can be exhausting with all of the pressures of life buzzing around in that mind of yours, remember that it's okay to tell people "no" if you're busy. Getting a few minutes to yourself isn't being selfish; don't feel sorry about wanting to be happy.
Cancer (June 22- July 23): Taking a long look at your calendar, you might see some welcomed free time. This month; commit to something big, bold, and far out of your comfort zone. Even if you might be more comfortable, it will boost your confidence to do something you've never done before.
Leo (July 24- August 23): So, maybe that big test or event didn't go as planned, Leo. While it may seem aggravating to not have met your goals, let this influence you to try even harder next time. The winds of change have begun to pick up, and soon it will be your time to shine! But for now, keep improving yourself daily. You won't regret it!
Virgo (August 24- September 23): Take a look around the hallway and you might find a pair of eyes looking right at you. You might not believe it, but they're going to be a close friend sometime soon. Go ahead and make the first initiative; say hello or ask them about their weekend. It may take some time, but eventually you'll find out you have more in common than you originally anticipated!
Libra (September 24- October 23): This month, you'll find yourself feeling more energetic and upbeat than ever. Use this extra energy to help somebody around you who seems to be lacking motivation. One person's optimism can spark another's! Spread your good fortune with everybody you can!
Scorpio (October 24- November 22): Letting go is a normal part of life, but this month, you may struggle with somebody close drifting away from you. Don't worry Scorpio, if they never return, it's for the best. You've got to focus on yourself and if others can't accept you, then you don't have to mind them.
Sagittarius (November 23- December 21): What luck, Sagittarius! Sometime this week you'll acquire some extra spending money. Maybe somebody was feeling generous, or perhaps you just found an extra dime on the ground. Either way; it's in your best interest to save your money this month. Who knows when you'll find something you really want to buy?
Capricorn (December 22- January 20):  As the weather gets colder, you may find yourself staying inside for longer hours. As you curse the cold weather for trapping you inside the house, remind yourself that staying inside can be just as enjoyable. Start a new book or a new TV show with a warm blanket.
Aquarius (21 January- February 19):  Lately, it may seem like others are being insensitive to your feelings. Rather than ignoring them flat out, address the problems head on. Letting your anger fester inside of you will only make matters worse as time goes on.
Pisces (February 20- March 20): This month, you'll find yourself in a situation that requires you to assert yourself in front of a public group. While you might feel uncertain to express your true opinion on the task at hand, don't let yourself get taken advantage of. Step up and take charge Pisces, the only one stopping you is yourself.
About the Contributor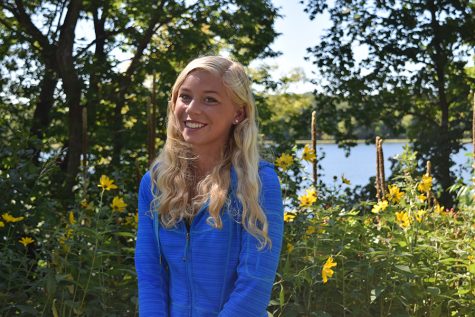 Nicole Ruppert, writer
Hello there! My name is Nicole Ruppert, and i'm now a senior at EPHS. I may be new to the eyrie crew, but i'm full of spunk and ready to create fun...