DECA advancing to international Competition
In April, Parker Hewitt, Charlie Klein, and Bailey Demets won the DECA international championship in Anaheim, California. This is a huge success for them. Senior Parker Hewitt said, "We spent a majority of our time and energy on everything leading up to the project. The Touchdowns for Thomas PowderPuff event, which took place in September, was the entire idea behind our community service project. We competed in the community service project category and placed 1st at the state level and 1st at the International level. After PowderPuff had ended, it took many months of presentation practice and written work about the event before we competed at the state level in March."
They competed in the "Community Service Project" category at ICDC (International Career Development Conference). The three of them have been to ICDC before, but ended up in 4th place last year. This year they were determined to get top three.  They had to write 30 pages of content about the planning, organizing, leading, and evaluation of Touchdowns for Thomas.
The other half of the project was presenting to the Judges. They needed to make it past the preliminary round before moving onto the final round of presentation. Parker said "This year seemed like less of a trip and more of a mission for the three of us. We were all calm going into the presentation as we had practiced enough to the point where we didn't use any scripts."
About the Contributor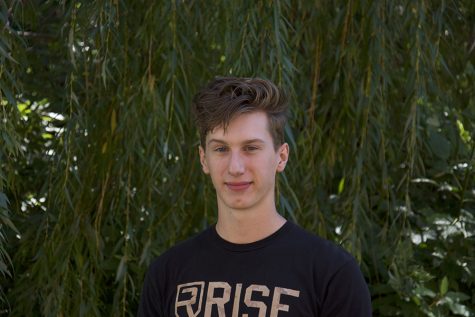 Dustin Wolf, Photographer
I'm Dustin Wolf. I'm a senior. I play hockey. I enjoy taking photos. I like reading self help books.