'Beauty and the Beast' review
BY RACHEL JOHNSON
As a Disney die-heart, I loved the idea of a series of live action remakes. Beauty and the Beast starring Emma Watson as Belle and Dan Stevens as the Beast, was honestly enchanting. From the iconic fairytale to the updated classic songs, I enjoyed the entire experience.
Emma Watson dazzled with her Disney Princess vibes and adorable versions of Belle's solos. She captured a classic character and added her feminist mindset to update the character to the fullest. Disney upheld the slow love development between the beast and Belle.
I personally believe the way the cursed characters were animated in a magical fashion that was not as cheesy as it could have been.
Evermore, sung by Dan Stevens, allowed for more than just a vocal showcase. The CGI Beast emoted and clearly proved to be much more than a creature. The entirety of the movie was composed by Alan Menken with heavy influences of the original score in the animated movie.
The story follows a beautiful but book loving woman who is considered "funny" by her small village. She is pursued by the narcotic, village hero to whom she often rejects. The plot revolves around her capture by a cursed beast that lives in an enchanted castle. The only way to break the curse is to have someone love the beast for who he is.
The costuming has a classic spin on French fashion from the18th century. Belle's costumes allowed clear parallels to the animated outfits, but allowed a realistic element with new colors and items of clothing. All the fabric was eco friendly and made with vegetable dyes for
I adored the plot holes the movie filled from the animated feature. Questions about Belle's mother and the Beast's childhood is answered in a believable way. This movie makes being excited for the next Disney remake so easy!
About the Contributor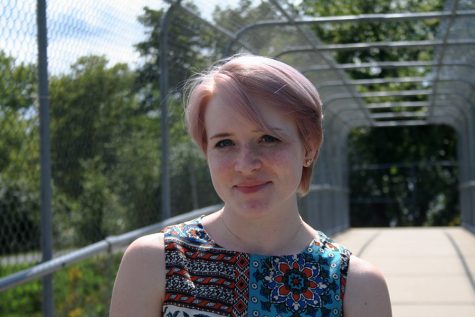 Rachel Johnson, Writer
Hi, I am Rachel Johnson. I am kind of a mess and forgot to write my bio even though I am a returning staffer. Sorry Emilee!