'Get Out' review
BY SAWYER HILT
'Get Out' is perhaps one of the best horror/thriller movies to come out in recent years. The movie features horror elements without including the cliche excessive gore that so often claims modern horror movies. Get out has also received positive reviews from most critics, has a 99% on Rotten Tomatoes, and some even say that it may become one of the first horror movies nominated for an Oscar in a long time.
'Get out' centers around Chris, who is meeting his girlfriend's family for the first time. Before they leave, Chris asks if Rose warned her parents that he is black, and she responds that they are very liberal and it won't be a problem. When they arrive at their large estate, however, it becomes clear that this was only fabrication.
'Get Out' also contains some satire in the beginning of the movie, which helps the movie's relatively slow start not seem so slow. True to the thriller genre from which it hails, "Get Out"'s plot rises very slowly, and the movie allows time for the characters to develop and the plot to mature and thicken before the climactic ending. While "Get Out" may not feature as much action as other horror movies, "Get Out" proves to still be very suspenseful by using advanced visual effects, and stunning imagery.
According to the director the horror in the movie is mainly inspired by African-American fears and nightmares. The film translates these fears brilliantly, and in turn delivers a truly hair-raising horror movie relatable to all audiences.
'Get Out' is not only a horror movie it is also a thriller and mystery movie. It can appeal to most any audience, and there are not excessive gory horror elements.
About the Contributor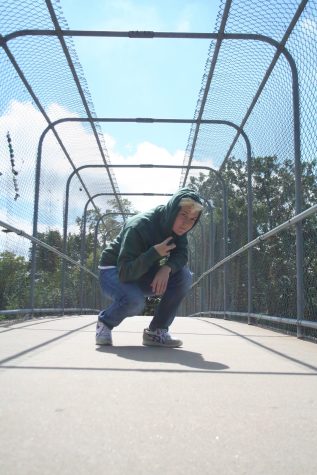 Sawyer Hilt, Photo Chief
Failure, Senior news editor, and photo chief. I like irony, general unhealthiness, and oxford commas.