Rosemary bread recipe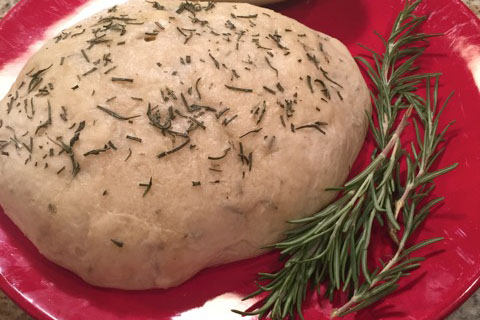 Ingredients:
1 TBSP yeast
1 TBSP sugar
1 cup warm water
2 ½ cups flour
1 tsp salt
2 TBSP butter
2 TBSP rosemary
Directions:
    

Place yeast, sugar and water in large bowl and allow to become bubbly.

    

Mix in 1 Tablespoon of butter, salt and 2 cups of flour.

    

Add 1 Tablespoon of fresh chopped rosemary.

    

Knead for 10 minutes by hand and add the rest of the flour if necessary.

    

Oil a bowl, and put dough in and cover with a towel.

    

Let the dough rise in a warm place for 1 hour.

    

Punch down the dough and divide evenly in half.

    

Let dough rest for 5 minutes.

    

Spray cookie sheet with butter or spray.

 

Shape dough into 2 small loaves

 

Sprinkle remaining 1 Tablespoon of rosemary on top of dough and lightly press into surface.

 

Let loaves rise again, until doubled, for about 45 minutes.

 

Preheat oven to 375 degrees.

 

Bake 15-20 minutes.

 

Lightly spread the rest of the butter on top of both loaves.
This is a great recipe to try this fall and winter. It takes longer to make, but it tastes great and you can leave the dough while it is rising and come back to it later. It also goes well with olive oil and vinegar.
About the Contributor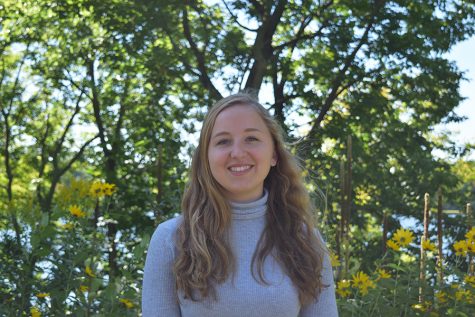 Emma Swanson, writer, photographer
Hi my name is Emma and I am a senior returning to staff this year! I am the photography and graphics editor this year for the Eyrie. I love photography,...