November's horoscope
Aries (March 21- April 20): So, maybe last quarter didn't go quite as planned. If anything, this should drive you to do even better this quarter. Sure, procrastination is fun; but now it's time to put your best foot forwards and finish up that homework!
Taurus (April 21- May 21): As the holiday season starts to draw near, you might want to start saving up on cash to buy something special for somebody. Remember that your happiness and comfort comes before anybody else's, so don't be afraid to treat yourself from time to time.
Gemini (May 22- June 21): The days just seem like they're getting shorter and shorter, Gemini, and you can find yourself constricted on time. Deadlines may loom over your head like an anvil, but try not to let them bother you. Focus on your work, even if you might have to cut back on doing leisure activities.
Cancer (June 22- July 23): The future is lit up with countless opportunities for you to make somebody's day brighter. Maybe you give somebody a compliment in the hallways, or help somebody with homework quickly; but it will come back to help you. What goes around comes around, and your week will ultimately be better from this good deed.
Leo (July 24- August 23): This week you might be so caught up in your studies and school work that you forget to spend time with friends and family. Push all the negativities aside for a few moments and remember to take the time to reconnect with those who are important to you.
Virgo (August 24- September 23): So you're feeling a little left out of your friend groups this month, Virgo. Don't let your voice be silenced! If you feel something, make sure you say it. Things will get better much faster if you voice them,
Libra (September 24- October 23): A brief moment of adventure is just what you need this month. Grab a friend or two and explore the great big world that's just waiting outside your door. It might be a bit cold, but it'll be worth the hassle when you get there.
Scorpio (October 24- November 22): When the going gets tough, it's time to get going, Scorpio! The world will be throwing a lot of stuff your way this month, and you have to keep pushing through all the negativity to make it through. While this month may be a thorn in your side, you'll become a better person because of it.
Sagittarius (November 23- December 21): Just because somebody close to you says they can change, doesn't mean they will. It's time to stand up to whomever is bothering you and not feel sorry about it. Cutting ties with people you hold dear can be a hassle, but it's something you have to do.
Capricorn (December 22- January 20):  This month is the perfect time to try something new Capricorn! Try your hand at drawing or yoga, and pick a new food choice at your favorite restaurant. You'll be surprised at what you learn about yourself through new experiences!
Aquarius (21 January- February 19): So you've got some extra free time on your hands this month, Aquarius, and it might be the last time for a while. Don't let anybody tell you what to do with your time; instead, do what you think is best. Whether this is going to a party or staying in your footie pajamas all day, you'll feel better doing what you want.
Pisces (February 20- March 20): So last month you decided to listen to your heart instead of your mind and ended up hurting yourself. It's time to toughen up, Pisces! Focus on your goals and forget foolish flights of fancy.
About the Contributor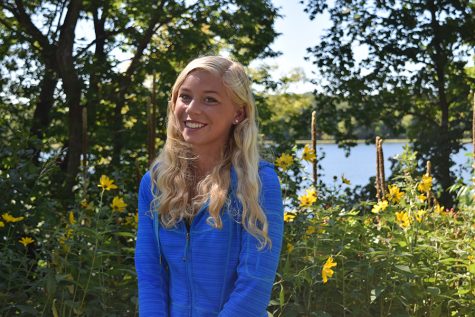 Nicole Ruppert, writer
Hello there! My name is Nicole Ruppert, and i'm now a senior at EPHS. I may be new to the eyrie crew, but i'm full of spunk and ready to create fun...