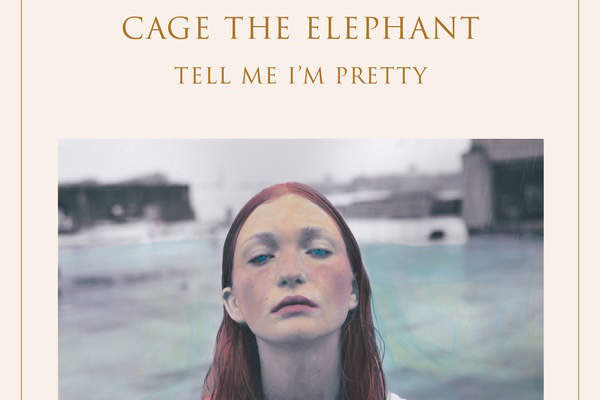 Tell Me Something New
February 29, 2016
I do not know a whole lot about critiquing an album and I certainly am a fan of some of Cage the Elephant's songs, but I was not the biggest fan of their new album "Tell Me I'm Pretty." In case you aren't familiar with their music, they are an alternative rock band from Bowling Green, Kentucky. Their lead singer, Matt Shulz, has a unique voice that can reach all kinds of ranges in his music, though in this album his voice didn't change all that much in a lot of the songs.
Overall, the songs in the album seemed repetitive in both their sound and their lyrics. Halfway through listening to the album for the first time I found myself getting bored because it felt like same song was played ten different times. Given, some of the songs did sound different from the rest and had intriguing lyrics, like Cold Cold Cold said, "Doctor, look into my eyes I've been breathing air but there's no sign of life. Doctor, the problem's in my chest my heart feels cold as ice but it's anybody's guess." This specific lyric started off the song with a cold message, but definitely caught my attention. This song ended up being my favorite on the album.
The songs that I found to be more unique than the rest of the album were Cold Cold Cold, Trouble and Too Late to Say Goodbye. This was because they had more thoughtful messages and weren't just talking about how love is hard, or love hurts, which is pretty cliché.
Cold Cold Cold had more of a darker tone and sounded much different from their other songs, which was really enjoyable. The lyrics talked about being cold and dead inside, not knowing who you are or what you want to be. Trouble and Too Late to Say Goodbye were mellow and had good chill vibes that could be good to listen to while doing homework.
The lyrics to both Trouble and Too Late to Say Goodbye talked about rough patches in relationships, which is cliché, but they did so using metaphors and words that made you think. This is shown perfectly in Too Late To Say Goodbye which said, "Now I'm under your spell, trapped in a lie, shouldn't have stood that close to the fire, no turning back, no where to run, no where to hide, it's too late to say goodbye." Another song that gives the same type of message in the same type of way is Punchin' Bag which says, "Oh no ain't it a drag, everywhere you go, better watch your back, cause I'm not your punchin' bag."
The rest of the songs on the album felt repetitive and the band did not vary the sound of their songs enough. The guitar parts sounded the same and the vocals sounded a lot like yelling most of the time. Though I enjoy the band, there could have been more variation in the melody and lyrics of the songs. After listening to the album over and over, I have picked out my favorite songs and now know that I would have been unhappy had I bought the whole album.