Thousands of Listens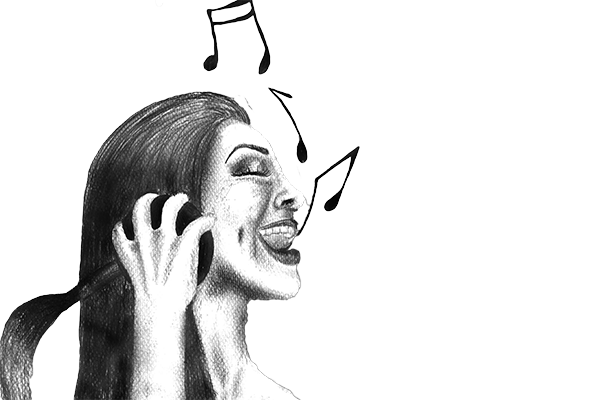 Original, innovative and exceptional are words used to describe the music-sharing site called SoundCloud. SoundCloud enables users to upload, record, promote and share their originally created sounds. It is an even playing field for musicians to create and post their work.  As an added benefit, up to two hours of uploaded content is free and additional space costs between $55-$135 a year.
SoundCloud was founded in August of 2007 in Stockholm, Sweden, but did not gain popularity in the United States until 2012. SoundCloud was created with the initial idea for musicians to share recordings with each other, but it later turned into a unique publishing tool for musicians to distribute their music tracks.
Senior Jenna Barbari started using SoundCloud in ninth grade to post covers of her favorite songs, as well as her own original music. She said she wants to try not to post as many covers, but "It is much more terrifying posting your own original music." Barbari said music and creating her own songs keeps her driven and involved with music in her daily life. From starting to sing at a young age and being involved in school musicals, Barbari has had a lot of success with her music and wants to continue to share her talents with anyone who will listen.
For senior Haylee Scholz, SoundCloud "is a cool platform to post something you love without having to do it in front of people; it is just you and your voice." Scholz has loved singing for many years and it has always been a passion of hers. She will teach herself songs on her piano by finding the chords online. Music and singing are her getaways from any stress in her life.
Like Barbari, Scholz also got involved with SoundCloud in ninth grade.  She first used it for listening to music and making playlists.  When Scholz sang at some school events, her friends encouraged her to post her own singing.
The first post that Scholz made on SoundCloud was a cover of the song "Lost Boy" by Ruth B. For her, the song "Lost Boy" has a lot of meaning because it reminds her of the last couple months she got to spend with her one of her closest friends, Sydney Galleger.  Scholz and Galleger would often drive together with the song playing in the background. The song is a tribute to Peter Pan and is about one of the "lost boys" from Neverland who escapes reality and goes to a land where kids never grow up. "It's a song about a carefree life, where there is not a worry in the world," said Scholz.
Scholz's post for the song "Lost Boy" has reached over 30,000 listens on SoundCloud.  Her talent has touched many people and continuously inspires people to believe in their own talents.  Scholz is really proud of herself for all of the positive feedback she has gotten from her posts on SoundCloud. "I like being able to move people through my singing and to have an influence over people," she said.
Scholz found her passion with singing and has used SoundCloud to share that passion with others. She said she wants to continue using SoundClound and post more sounds in the near future.
About the Contributor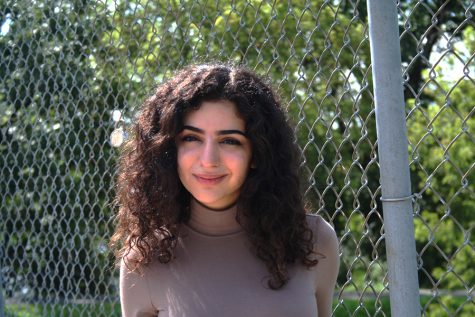 Tala Alfoqaha, Editor-in-Chief
My name is Tala Alfoqaha and I'm a senior staffer with big hair and bigger opinions. You can catch me taking and editing pictures, reading, eating, drawing,...