Minnesota primaries crushed the underdogs
The current governor of Minnesota, Mark Dayton, is not running for re-election this November. Because an incumbent isn't running, the Minnesota primaries on August 14 were competitive.
The gubernatorial race proved that the underdogs don't win because the electorate is more moderate.
Democrats Tim Walz and Erin Murphy fought a tough battle for the most votes. Walz served as the U.S. Representative for Minnesota's 1st District since 2007 while Murphy was the Majority Leader of the Minnesota House of Representatives since 2012.
Walz was a National Guard soldier and a teacher before his political life, and Murphy was a nurse before her political career. Both candidates found support within liberal communities, but Murphy was more of the underdog.
DFL endorsed Murphy was by far the most liberal out of all candidates who ran for the Democratic nomination. According to Dave Orrick of the Pioneer Press, Walz won in Southern Minnesota, which was his terrority. Third place state Attorney General Lori Swanson won the North with her running mate, U.S. Rep. Rick Nolan. Murphy, however, shined in the cities.
Murphy's ideologies and running mate appealed to the liberal nature of Minneapolis and St. Paul. Murphy stood for healthcare-for-all, strict gun control and racial equality. Murphy's running mate, state Rep. Erin Maye Quade, is a biracial lesbian, which was highlighted during the campaign to appeal to leftist voters.
There's no doubt that Minnesota chose the more moderate Democrats this time around. Orrick estimates that Walz and Swanson, both centrists, garnered about 67 percent of the votes combined.
The outcome on the Republican side is no different. Former two-term governor Tim Pawlenty was defeated by Hennepin County Commissioner Jeff Johnson.
Pawlenty was elected governor in 2002 and 2006, but his victories were largely based on third party candidates, according to Carlisle Ford Runge from MinnPost. Pawlenty served two "desultry" terms and had approval ratings as low as 43 percent, according to Smart Politics.
Although Johnson is less experienced than Pawlenty, Johnson had the advantage of no past. Pawlenty is a grim reminder of the 2000s financial crash.
Pawlenty won a few counties sprinkled across the state, but Johnson overwhelmingly won. Orrick reported that Johnson got about 10 points more than Pawlenty, which is a sweeping win.
Johnson and Walz likely won because of how moderate they seem compared to their opponents.
About the Contributors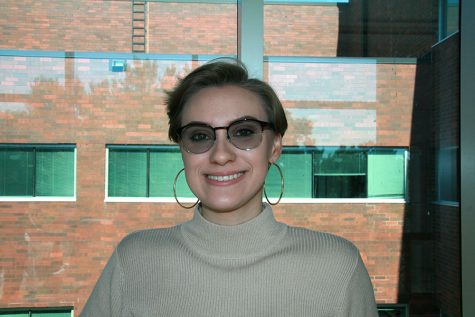 Karen Larionova, editor
Hey, I'm Karen Larionova, and I'm a senior. This is my third year on the Eyrie, and I'm the editor of this website. My hobbies include mock trial,...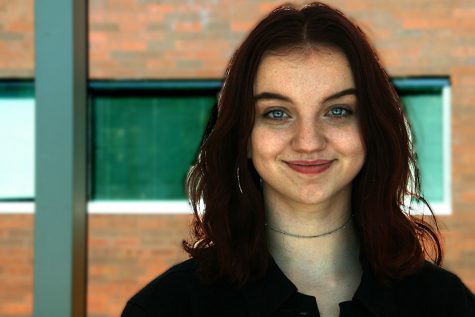 Bella Beck, editor
I'm a senior, and that's scary, but I'm doing moderately well I think. I'm traveling next year as a gap year to hopefully build my photography...