What led the queens of rap to fight each other?
On September 7, 2018, the world of female rap was thrown upside down when Cardi B launched a Louboutin at Nicki Minaj, the reigning queen of the industry. Sufficiently provoked, Minaj's bodyguards fought back while Minaj hid in the corner and screamed at her offender. Leaving the New York fashion week event with a large bump on her head, it took Cardi B mere hours to write out a lengthy rant on her Instagram page before going dark on social media. Minaj later responded by stating that if you "put your hands on certain people, you gonna die. PERIOD." It appears that Minaj now wants nothing to do with Cardi B, and to make matters worse, the entire mess could have been avoided.
As many Twitter users were quick to point out, Cardi B and Minaj could have reigned supreme over the male-dominated music industry, but they let pressure from fans and record labels drive them apart. A video taken over the summer showed Minaj rapping along to Cardi B's hit single "Bodak Yellow." Other evidence shows Cardi B and Minaj attending a fashion showcase together, sharing producers for their music and promoting each other's events and discography. A very stark image in comparison to their red-carpet brawl.
So what went wrong? Apparently many things. First of all, on Cardi B's debut album "Invasion of Privacy," there is a song called "Drip" which features the Atlanta rap trio Migos. According to Cardi B, the original version of the song had a different Atlanta rapper, Future, in the slot allotted to Migos. However, before the track made its way onto the album, Minaj insisted that Future remove himself from the track due to the fact that he was supposed to be a backup act on her tour, and she didn't want the publicity his name generates to go to Cardi B when she was supposed to be generating excitement for her own music. These accusations were taken with a grain of salt, but when a version of "Drip" featuring Future leaked, they were proven to be true.
Then, things hit the fan when Minaj liked a tweet from a supporter that criticized Cardi B's parenting skills. This was apparently the final straw, which sent the high heel flying. It's the go-to excuse for Cardi B to cite when she says she's upset with Minaj, as she is likely prohibited by her label from discussing unreleased music.
Maybe the record label is actually what should have been under the microscope all along. Atlantic Records is known for promoting only the most popular artists on their roster, while letting the lesser known ones pay royalties out of their nose for aging songs and albums that don't represent them anymore. Is it possible that they replaced Future on "Drip" because Migos is currently more popular and then pushed Minaj to come up with an excuse so their own manipulation isn't visible? Even more scathingly, is it possible they pushed Cardi B to fight Minaj in order to generate higher record sales for both individuals as the fans pick sides? Whatever the case may be, it is important to remain skeptical while analyzing the modern music industry.
About the Contributors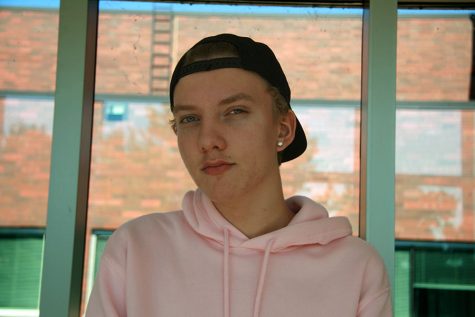 Nick Walfrid, staff writer
My name is Nick Walfrid, and I am now a junior at EPHS. This is my second year as an Eyrie member, and this year I have plans to improve my writing and...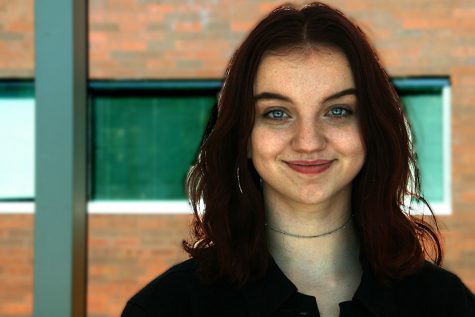 Bella Beck, editor
I'm a senior, and that's scary, but I'm doing moderately well I think. I'm traveling next year as a gap year to hopefully build my photography...