Where identity and music meet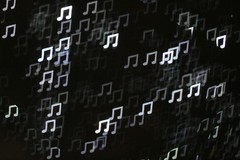 List all the Asian-American music artists you know. (That's Asian-American. So cross it out if it's k-pop, sorry). Cross them out if they're male. Now cross them out if they're half-white. I'd be surprised if you had more than three left. That's how many match what I see as two large parts of my identity: my race and gender. 
My identity is composed of so many different factors. Although race and gender are very surface-level ways of seeing it, sometimes that surface-level view is all I and other people need to either set me apart or group me with others. 
When I make an effort to listen to an artist, which in my eyes is the same as supporting an artist, I want to support more people that share my identity. It seems inconsequential, but one day I hope listeners of every race and culture will be able to discover music by artists that share their roots.