Target's Valentine's Day Aisle
By Inika Shetty
Love is in the air as Valentine's day approaches. Target is already decked out and ready to supply delightful treats with even better messages. This red and pink aisle is both alluring and adorable. Here the 5 must buy things from Target:
1.     The Cast Iron Skillet (Red Velvet Pancake or Chocolate Chip Cookie):
This adorable gift comes with a heart shape cast iron skillet and the ingredients to either make a chocolate chip cookie or a red velvet pancake. The skillet is reusable and is the best size to share among two people. Price: $7.99
2.     Lollipop bouquet:
Let Love Grow. Different colored mason jars hold heart-shaped lollipops and flower seeds. This is a creative and unique gift that encompasses treats with a useful item. Price: $3.99
3.     S'More Mason Jar:
Inside a small mason jar and covered by a ribbon is the recipe and ingredients to make the best s'mores. Filled with a brownie mix, graham cracker crust mix, & marshmallows, you can express your love through food. Price: $4.99
4.     Chocolate Bouquet:
There are many different candy bouquets that line the Valentine's Day aisle of Target, the most frequent one is Russell Stover. With about five assorted candy options, lovable decorations, and a vase, this candy bouquet makes a statement. Price: $9.99
5.     The Chocolate Bars:
The multiple chocolate bars scattered throughout the target aisle are witty, delicious creations. The packaging of each individual bar is very appealing and can be given to friends, lovers, family members, or even teachers. Price: $1.99
About the Contributor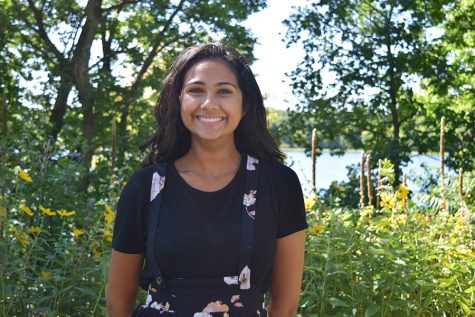 Inika Shetty, writer
Hi! My name is Inika Shetty, and I am a senior at EPHS this year. This is my second year on staff, and I am excited to explore my creative side again in...