The 6th Annual Insights Prom
On April 16th, Eden Prairie High School will be hosting their 6th annual insights prom. The celebration is a semi-formal dinner and dance geared for students at EPHS with disabilities, and without. The dance has been often nicknamed "morp", which is prom spelt backwards.
"…I like to think we call it "MORP" for short, because it symbolizes that we're doing things our own way!" said Boyd.
The dance invites all of Eden Prairie's disabled students, as well as their peers who apply to come together for a night of celebration; particularly a celebration of differences.
"About two thirds of our attendees are general education students who have built strong relationships with the special education students at EPHS. They are "buddied" up for the evening so each special education student has one or two "dates" for the evening!" said Jill Boyd, who has planned the insights dance for the past 6 years.
The dance consists of a grand march for the families to watch, a seated dinner in the old commons and a dance with a hired DJ. The dance is tailored to meet all the needs of all special-ed students.
"The lights are less overwhelming and some of the students will wear noise canceling headphones," said Senior Jane Claeys, who's one of the 30 students on the planning committee. The dance also tailors their meals for kids with special diets, and seating arrangements are planned ahead of time.
The main goal of the dance is not only to provide a night of fun, but also to make it as comfortable as possible. "My favorite part of the night is when we're all on the dance floor because it doesn't matter if you're special needs or not. We're all the same," said Senior Abby Warrick on the planning committee.
The dance provides all students with disabilities, and without a chance to attend a high school dance in the most comfortable and enjoyable environment.
"It's really cool to see the general student and the special-ed come together for one night and not see anyone separate themselves from each other. No one is inclusive," said Claeys.
Overall, the insights dance provides a "feel-good" experience for every student, faculty member, and parent involved.
About the Contributor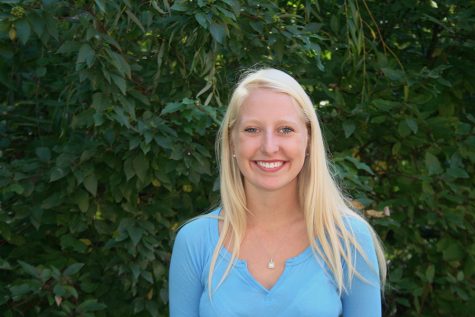 Emilee Jacobson, Website Editor-in-Chief, Writer
My name is Emilee Jacobson and I'm a senior staff member on the Eyrie. I'm a worry wart, conversation starter (even during awkward moments), and a...