The Decline of Vine
By Kelly Pu
On Thursday, October 27, Vine announced that it would be shutting down its mobile app in the next few months. The six second video-sharing platform launched in June 2012 and was acquired by Twitter in October 2012. Over four years, the platform accumulated over 200 million users and 39 million Vine loops. In 2015, over one billion Vine loops were played daily. With such a large audience, many Vine Stars arose. Teenagers and young adults like KingBach and Lele Pons gained popularity sharing humorous or musical videos. Many high schoolers frequently used Vine to share funny clips of themselves and their friends or to keep up with their favorite Viners.
There has been much speculation for the cause of the shutdown. Some believe that the platform lost users to Instagram, Youtube, Twitter's own video sharing service, and other media forms. For example, KingBach has transitioned to movie and TV acting, and Lele Pons has gained over 1 million Youtube followers. Users can not only make longer videos, but they can also reach larger audiences, making more money. Others speculate that Vine may not have been making a profit for Twitter anymore, which may have led to its shutdown.
Although this means that no more Vines will be made, people will still be able to view and download previously made Vines.
Vine may be dead, but its legacy will continue. Video-sharing and the internet have been changed forever, all because of a few six-second videos.
About the Writer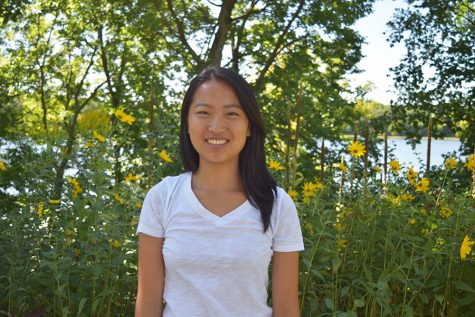 Kelly Pu, writer
My name is Kelly. I'm a senior at EPHS, and the Eyrie is a place for me to express my creative side as well as help keep my peers informed. When I'm...