Back to Black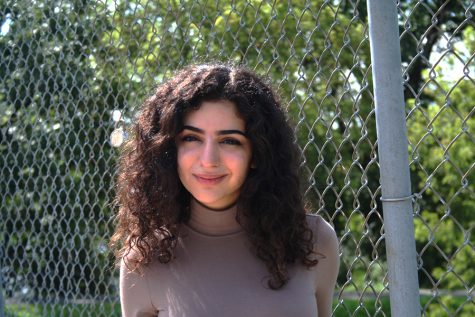 More stories from Tala Alfoqaha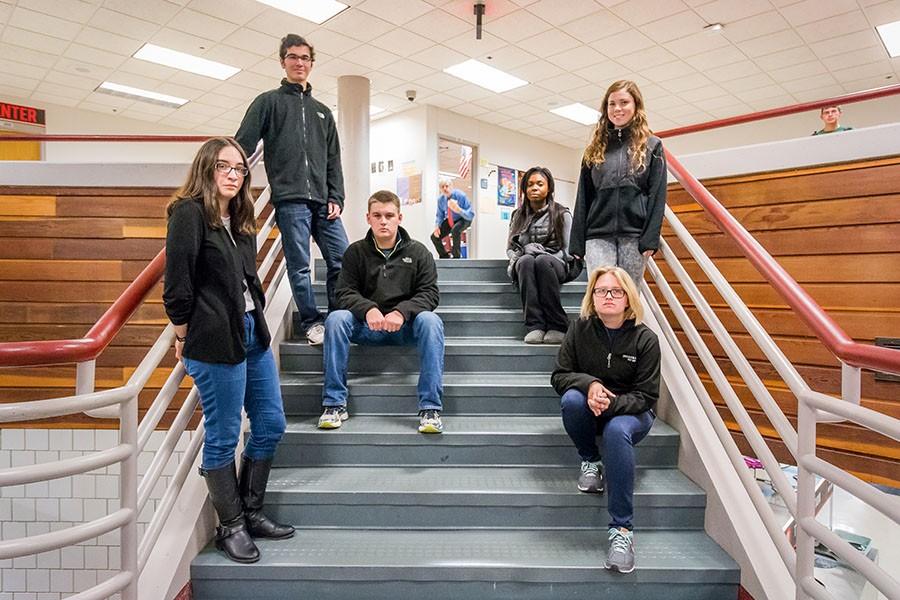 Protest and solidarity come in all different forms of varying degrees of intensity, yet history has shown that some of the most profound statements can be made through the simplest of means. In 1965, five students wore black armbands to school in protest of the Vietnam War. What ensued was a four year legal battle that resulted in a landmark Supreme Court ruling used to protect student rights even today, along with an anti-war message that ultimately reached millions. Johnny Cash wore only black when performing in order to remind his audience members of the poor and the hungry, the unjustly jailed and the lives that were war-torn. Now, EPHS has its own movement in the works.
One look around school on any given Thursday would instantly betray a color scheme of black among the student body. This matching can be attributed to Thursdays in Black, a movement originating in the 70's that Youth in Government, with the support of clubs such as Women's Rights Club, is initiating at EPHS.
Essentially, students are being encouraged to, as the title suggests, wear black on Thursdays. "The main goal of the Thursdays in Black campaign is to stand together against gender violence," said Jenna Horner, member of the EPHS YIG Steering Committee. She explains that YIG aspires to have all students participate in Thursdays in Black, a goal that, if reached, would make EPHS home to the first organized TIB initiative in America.
"It's still a new movement, so we're trying to get the word out to students. Mr. McCartan is helping us with that aspect of it," said Summer Stieglbauer, another member of the Steering Committee, "we're just trying to give a voice to the voiceless."
While Thursdays in Black remains relatively new to EPHS, it's old news to other parts of the world. According to the official website, TIB has links to a group of Argentinian mothers during the 70's who began wearing black sashes in honor of raped, abused and lost friends and family, gathering every Thursday to silently protest those killed by the dictatorship. Other groups with similar tactics arose, such as the Black Sash movement in South Africa that was comprised of women who demonstrated against apartheid legislation, and a movement in Bosnia protesting rape and death camps. In the 1980's, the Thursdays in Black movement was adopted by the World Council of Churches, and developed into an international human rights campaign.
Fast forward to 2015, and the Southdale YMCA delegation was approached by a member of South Africa's YMCA who expressed hopes of spreading TIB to American communities. The EPHS YIG chapter is run through the YMCA, and is a member of the Southdale YMCA delegation. As a result, the EPHS Steering Committee, was tasked with initiating the first organized TIB movement in America and spreading it to other areas.
"I think it's a great way to express solidarity," said Principal Conn McCartan. Other students feel the same way. "I wear black on Thursdays because while it's such a quiet way to express solidarity it has such a loud message," said junior Emily Harvey.
About the Contributor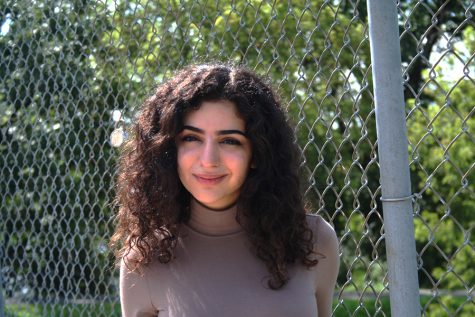 Tala Alfoqaha, Editor-in-Chief
My name is Tala Alfoqaha and I'm a senior staffer with big hair and bigger opinions. You can catch me taking and editing pictures, reading, eating, drawing,...