DECA's PROP Food Drive
The holiday season is an exciting time for most of us, but for those who are struggling to provide the basic necessities for themselves and their families, this isn't always the happiest time of year.  Children who receive free or reduced lunches at school sometimes go without meals over the long breaks during the school year and summer months.
To help families get back on their feet and also add a bit of holiday cheer, Eden Prairie DECA is asking you to bring in breakfast items to donate to PROP (pancake mix, syrup, oatmeal, jelly, cereal and coffee) on Monday December 12th.  DECA members will be positioned at the North Doors before first hour to collect donations.
Eden Prairie DECA is also hosting a breakfast food drive at Jerry's Foods in Eden Prairie on Saturday December 17th and Sunday December 18th from 9:00am – 6:00pm. A holiday Breakfast Bundle (including traditional breakfast favorites and most needed items such as pancake mix, syrup and oatmeal), will be available for purchase for $5.  All breakfast bundles will be donated to PROP to help families in need this holiday season.
This food drive coincides with Jerry's Foods The Very Merry Santa Day event on Saturday, December 17th from 11:00am – 2:00pm. Family activities are planned including pictures with Santa, holiday crafts, face painting, giveaways, and caroling.
PROP has been providing food and emergency services in Eden Prairie and Chanhassen for 45 years.  PROP is supported by contributions from local businesses, civic organizations, churches, schools and individuals to provide these vital services.
About the Contributor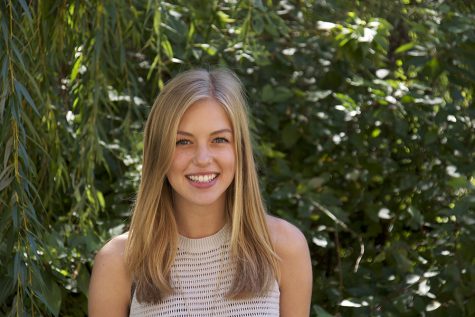 Gabby Thomas, Writer & Photographer
Hi everyone my name is Gabby Thomas, and I'm a senior.  I joined the Eyrie since it seemed to be a fitting place to share my love for writing, photography...