EPHS passing knowledge on to CMS
"When we started, we didn't think it would be this success. We literally were like, 'Okay, if we get four tutors, we'll be so happy,'" said senior Nadia Shaarawi when asked about PASS's success. In just two years, the program has grown to 30 tutors and has become an integral part of CMS.
Started last school year by Shaarawi and senior Quynh Vu, PASS is a tutoring program that connects EPHS students to middle schoolers at CMS. High school students apply for the program. If they are accepted, they are expected to tutor at least twice a week.
"Our purpose is to help middle school kids with basic school work along with preparing them for high school," said junior Sanji Seethamaraju, who tutors twice a week through PASS. On Mondays through Thursdays after school, about 30 high school students go to Central Middle School to tutor seventh and eighth graders for about an hour. Throughout the week, about 40 middle schooler are tutored.
Vu and Shaarawi got the idea for PASS after volunteering with the summer school program at CMS for several years. They contacted counselors at CMS in October of 2015 and quickly worked to set up a program. Vu and Shaarawi focused on creating a program with structure, accountability, and communication. "It was filling a niche that they had, something that needed to be filled in that school," said Vu, "because before they had a tutoring program, but they needed a redesigned one to make sure that tutors were on task and students were on task."
Although the program just started last year, PASS has a large impact on the community. It helps middles schoolers get excited about learning. It also helps them feel more connected to high schoolers and prepare them for high school. "It helps them when they come high school that they're already ready to learn the material," said Vu.
For the tutors, it is amazing to see how dedicated the middle schoolers become. "[junior Jenny Tran] and I were discussing a pizza party at the end of the year, and the kid I was tutoring asked if he could come. I said he can only come if he doesn't miss any of his assigned dates. From that day on he hasn't missed one," said Seethamaraju.
Next year, PASS will be led by Seethamraju and juniors Inika Shetty, Jenny Tran, and Monica In. They plan on expanding PASS to not only tutoring struggling kids but also kids who need help on school work in general. "In the future, we want to see students at CMS wanting to go to PASS, not having to be signed up," said Shaarawi. They also want expand funding to get supplies needed to help the middle schoolers be successful.
Although they are currently not accepting tutors, interested students can fill out an application in the Outreach Room in case tutoring spots open up this school year. They are also encouraged to apply next year.
About the Contributor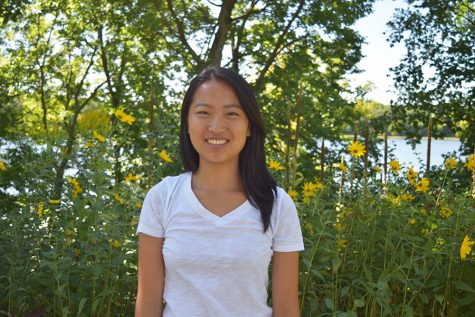 Kelly Pu, writer
My name is Kelly. I'm a senior at EPHS, and the Eyrie is a place for me to express my creative side as well as help keep my peers informed. When I'm...