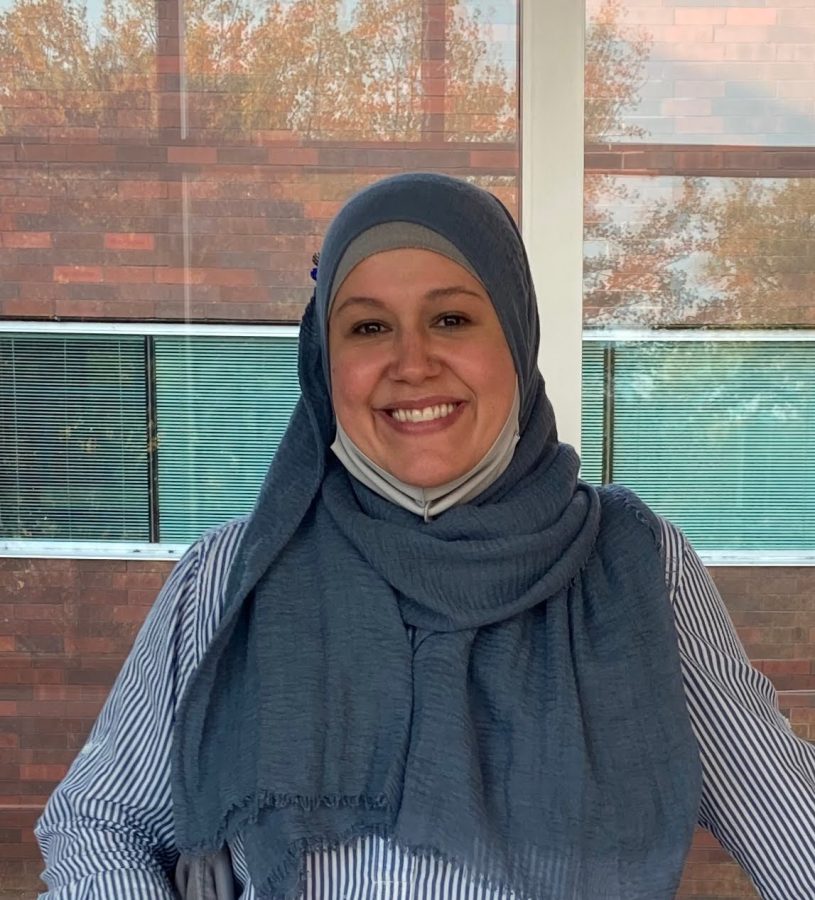 Interview with Francesca Pagan-Umar: Eden Prairie School Board Candidate 2020
"Race-based equity and education have been a passion of mine for the past sixteen years."
When Francesca Pagan-Umar saw Eden Prairie's wide achievement gap, she didn't see it as some discouraging statistic beyond anyone's control. Instead, she saw something she knew she could improve. 
"Race-based equity and education have been a passion of mine for the past sixteen years," says Pagan-Umar. It's an area she's worked on extensively in other districts, and she's confident she'll be able to bring the knowledge she has to use here. 
She thinks her lengthy history of working for equity makes her more qualified than other candidates to address these barriers now.  "You can't fix a problem that you don't see, and it's a problem I've recognized for a long time and seen very clearly," she explains. 
To the school board, she would also bring the perspective of a teacher and parent. "I have an in-depth understanding of what success looks like for a school, having been a classroom teacher. I also see as a parent where we're doing well and we have opportunities to improve."
"I feel I have a very unique set of education, experiences, and perspective that could really aid our district in the challenges that we're facing."
Using research-based background to address the achievement gap
According to Pagan-Umar, she has worked in districts that made notable progress in closing achievement gaps and that many effective strategies that promote equity already exist. Because of that, she prioritizes taking a research-based approach.
When discussing an agenda addressing these issues, she wants the school board to be aware of the research behind it. "I would also advocate that the voting and decision-making process are based on these facts, and not just good intentions, how you feel personally or what your kids' experiences were." 
"I would like us to see more to preschool availability as well as giving our elementary school students after school help and tutoring at no cost to families," she says.
"I think every family in Eden Prairie with a child within the age of two and five should be able to have their child in the Little Eagle's Program. Regardless of what their income level is, regardless of where they live, I think it should be accessible to everyone."
As for tutoring, she thinks the services should be given to the students most in need.  "Give it to all students including the ones who have working-class families where both parents work either shift-work and mom or dad's not home to work on homework."
That especially applies to families where English is a second language. "It can be challenging for them to have enough of a deep-level of English grammar to help with the homework, so for these families, who are still living relatively well, there's still this gap for what they can and can't do to support their kids."
"I want to see especially at the elementary school level, we level that out."
She's also not a huge advocate of prioritizing small class sizes.
"People who focus on class sizes are well-intentioned, but to get class sizes to impact how kids do on their third-grade standardized test scores, you need to get the class-sizes to fifteen or fewer," says Pagan-Umar. He goes on to explain that the class sizes right now at Eden Prairie simply aren't near that level where the results are significant.
"I just think that as a district we have to use our money more wisely, and we have to make our policy implementation effective.," she says. "We can't just go out there with good intentions, we've got to make it fact-based."
Giving kids a world-class education through teacher diversity
From Pagan-Umar's point of view, the problem isn't that not enough teachers of color apply, it's that the district isn't actively looking for them enough. 
She points out that there are already commonly known strategies many successful companies use to recruit diverse members. "It's not a secret how companies attract diverse high-quality workers, it's just not being applied. I think we're as capable as any other organization of applying it."
One method she would use is surveying teachers to find out what they value in the school, then turning that into policies that can attract other teachers from diverse backgrounds.
Lack of teachers from different cultures deprives everyone, she says. "It's not just the students who don't have someone to look up to who is coming from the same cultural background–who has their hair, their eyes, their skin." 
"It also disadvantages white students who are getting ready to be working professionals in the world, whose paths can take them to places where they will encounter people they've never encountered before."
"Think of how kids of the majority will expand their understanding of the world, expand their comprehension of their fellow Americans if they become more comfortable and exposed to people with these diverse backgrounds," she says intently.
"We're living in a country right now–in a state–where we have so many minds that have been influenced by cultures from all over the world. How can we give our kids a world-class education if we don't include those voices in our school and our leadership positions?"
Antiracist training for staff
"I know what it's like for nonwhite kids and I know what it's like for Muslim kids. So I got to see first-hand what it's like to have your kids treated differently," says Pagan-Umar. It's not just her experiences either. 
"By getting to know other parents and other families, I've consistently heard nonwhite families, across the income spectrum, express a lower degree of satisfaction with the experiences their children are having."
From these accounts, she sees a need for teachers to be aware of racial biases that might be perpetuating the achievement gap.
Examples she has observed or heard include black students being unfairly disciplined for being bored, or parents having to insist for their kids to be able to test for advanced classes compared to white students, who are signed up without any questions.
She would advocate for antiracism training, not just cultural sensitivity training, in order to combat unfair treatment in the schools.
Building a more inclusive, transparent culture
Pagan-Umar wants to build stronger paths for feedback to the board. "It's treating people like they're important, like they're valued, and having them participate in what we do," says Pagan-Umar.
She's interested in setting up "proactive listening sessions where teachers, parents, and even students can come and express their questions that might not be prevalent to the school board or superintendent."
That means possible school board visits to the school where students get the chance to express their feedback. "Make the students aware ahead of time, asking them to bring their questions, asking them to bring their ideas, and asking them to express their thoughts."
When it comes to making decisions, she sees a need to explain them thoroughly so that anyone can understand why they were made and give their feedback. "Give them time and space to be heard. If they have questions about any of it, you take those questions and you reexplain things as many times and ways as is necessary for most of the community to feel like whether they agree or not, they understand it.
"Have an opportunity to give constructive criticism and feedback, and then to change things going forward. It doesn't have to be perfect and doesn't have to please everyone, but everyone should feel like they can trust the board and the process behind these decisions."
Surveys are important, now conduct them better
Pagan-Umar thinks surveys are invaluable ways to collect feedback. However, that's only if they're high-quality surveys. From her knowledge of working with  "quality rigorous research methods"  in the past, she's not seeing particularly meaningful surveys from the board right now. There are a few ways they could improve, she says. 
"The surveys don't do a great job of informing what measures they're doing to protect confidentiality," she begins.  "We have to make sure that it is truly anonymous and that there's no identifying data connected to the feedback."
"Make sure everybody who participates is truly well informed on what is being done to protect their data so that they can feel comfortable being forthright and not fear any backlash."
As for the second area for improvement, she says, "the sample should be reached in a way generalizable to the rest of the community." 
"Make sure it hits enough people from every race group, every income level, across age and grade levels so that we can say our sample was valid and generalize it."
"This also means translating it or potentially having a few locations where parents can take it on a school-provided device and have somebody read or explain it without seeing what their answers then were."
Similar to board training about the budget, says Pagan-Umar, "I think there should be very brief but effective board training to teach them how to look at data and tell the difference between rigorous quality data and well-intentioned, but not meeting the mark, data." 
Get more information about the candidate:
Watch her answers on the school board candidate forum: https://eden-prairie.granicus.com/player/clip/1518?view_id=3&redirect=true
Read her written questionnaire with the Eden Prairie Local News: https://www.eplocalnews.org/2020/09/26/eden-prairie-school-board-election-2020-candidate-questionnaire-francesca-pagan-umar/ 
Visit her website here to learn more about her goals: www.Francesca4EP.com
Check out updates on her Facebook page: https://www.facebook.com/pg/francesca4ep/photos/?ref=page_internal