AdvoKate
   BY INIKA SHETTY       
On April 14, 2017 in the East Commons, students, staff and community members came together for a night of support and unity. The event, AdvoKate, was a fundraiser put on by National Honors Society in support of the Fronek family. Tickets were sold for $3 and $5 and the money received was put forth to Kate Fronek's family for medical expenses.
 Junior Kenzie Fronek and junior Sam Kinzel proposed the fundraising idea to NHS to support Kate, who was recently diagnosed with acute myeloid Leukemia. Kate had symptoms of low energy and along with a very low hemoglobin count before she was taken to the hospital. She was diagnosed with AML on Valentine's day this year and short after, diagnosed with Monosomy 7. After the diagnosis, it was revealed that Kate would have to undergo an aggressive form of treatment, needing three rounds of chemotherapy and a bone marrow transplant. AdvoKate was created to support the growing hospital fees and assist the Fronek family in any effort plausible.
        AdvoKate featured multiple student bands and individuals who came onto stage to showcase their unique talents. In the beginning of the event Fronek went on stage to describe her experiences and began by saying, "these two months have been hard and it was not easy going to the hospital everyday, but anybody who has met Kate knows she is a bundle of joy. That just makes the trips so much easier knowing that I can go to the hospital and see her smiling face waiting for me." Kenzie went on to express her gratitude and high hopes for the night and the future.
The event kicked off with various musically gifted students that played songs to alleviate the atmosphere and the situation. There were multiple booths for families and students, which included Be the Match. The volunteers of the booth who spoke about the effects of bone marrow transplants and how students aged 18 and older can contribute. The event ran over two hours and raised almost $1,500.
"We have felt so embraced and loved," Froneck revealed during the event. AdovoKate was not the only form of support the community has shown, bracelets have been sold, donations have been accumulated and well wishes have been sent from all around Eden Prairie. A CaringBridge account has a Kate Strong page that updates individuals on the process that Kate is undergoing and the thoughts of each family member.
On social media, #KateStrong and #AdvoKate can be seen on multiple posts and comments. Overall, the community has joined together to show their strong support not only for the Fronek family, but against detrimental cancer. On the night of AdvoKate, Froneck stood in front of EPHS students and members and said
 "An advocate is someone who publicly supports a cause. There is no better way to describe what this community has done for my family."
In 2018, let us continue this trend of community driven change and life-changing unity.
About the Contributor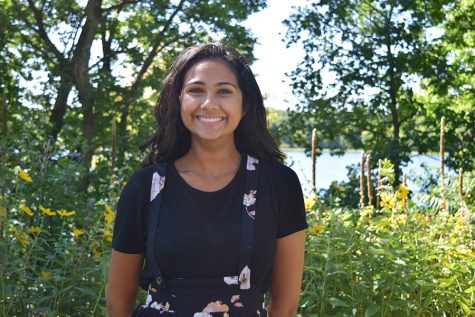 Inika Shetty, writer
Hi! My name is Inika Shetty, and I am a senior at EPHS this year. This is my second year on staff, and I am excited to explore my creative side again in...