Insights Prom 2017
BY ADDIE MARZINSKE
On Saturday, April 22nd the annual insights prom was held in the Old Commons of EPHS.
Some highlights of the night were meeting outside the auditorium where everyone was given the chance to take a few photos with their dates, receive their boutonniere or corsage and parents were then able to meet everyone involved. Immediately following the meeting, everyone was lead into the auditorium to watch the grand march.Attendee senior Skailer Huffman thought the best part of her night was the grand march where she was able to walk with her date and be cheered on by her peers.
Everybody was dressed their best and seemed to be having a great time. Dinner was then served in the old commons and the parents departed letting the party really begin. During dinner everyone had the chance to get up and walk around, included in the fun was a photo booth which many thought was the highlight of the night.
The insights prom is annually ran by Mrs. Boyd (EPHS choir teacher) and a group of volunteer students throughout the school. Although the insights prom hasn't been around for too long, it is a great way to build a bridge and connect everyone despite their differences. This is something the community hopes every school chooses to partake in, it brings the school closer and it gives those involved a much better perspective of how different life can be for others our age. This prom was insights final dance of the year, but it is sure to be the most memorable for all who attended.
If you're looking to join insights next year, or interested in learning more be sure to contact Jill Boyd. She will gladly involve you in the fun!
About the Contributor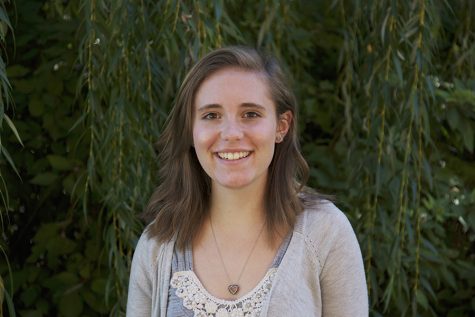 Addie Marzinske, Writer
Hi, my name is Addie Marzinske. This is my first year on the Eyrie staff and I'm very excited to be bringing you the stories you'll be excited to read!...