Tree huggers clothing drive
Throughout May, the Tree Huggers Club is raising money to replace the plastic utensils in the EPHS lunchrooms with metal utensils. To do so, they first need 1,000 student signatures promising that they will not throw away the metal utensils if implemented. These petitions will be placed in classrooms as well as at the Clothing Drive.
To raise money for the metal utensils, the club is collecting clothing in bins at the North, South, and East Entrances and the Activity Center until Tuesday, May 23rd. Students can get an NHS event for donating if the are in NHS. The donated clothes will be washed, priced, and folded by club members and then sold on Thursday, May 25th and Friday, May 26th from 7 am to 3 pm. All clothing will be under $5. Additionally, every person who purchases clothing at the drive will have the chance to win a $50 Caribou Gift Card.
If students are interested in helping during the drive, they can contact Sophia Truempi or Lizzie Arnold. Students are also encouraged to donate clothing and spread the word to others.
About the Contributor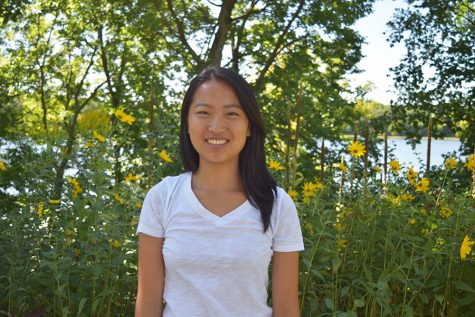 Kelly Pu, writer
My name is Kelly. I'm a senior at EPHS, and the Eyrie is a place for me to express my creative side as well as help keep my peers informed. When I'm...