Polar Plunge
By Kelly Pu
Organized by Special Olympics and the law enforcement, Polar Plunge is an opportunity for groups of brave people to jump into Minnesota's freezing cold lakes to raise money. There are over 20 plunges taking place from January to March where over 15,000 people will raise millions for Special Olympics. Eden Prairie's event will be held at Lake Riley on March 11.
Participants sign up and raise at least $75. On March 11, they can either jump into the water or be a "chicken" that supports the team on the sidelines. Participants will also get a free t-shirt.
KEY Club and Friends Forever have partnered together for the Polar Plunge team at EPHS. By participating in the plunge, EPHS will get 50% of the fundraised money.  
"It'll go to some program that supports special needs students, whether it's the insights prom or Y's Act, those different things," said KEY Club advisor Brenda Walsh.
Students can volunteer to help with check-in at the event, but they are encouraged to sign up and be a part of the EPHS team.
"We highly encourage students to actually be a part of the plunge, " said senior Quyhn Vu, KEY Club president, "we really want students to just give it a shot and to jump in."
They can sign up at plungemn.org/team/edenprairiehighschool, sign up at the table in the Old Commons during lunch through March 10, or contact any of the officers from Friends Forever, KEY Club, or NHS. Polar Plunge is a great opportunity for student to support their community and Special Olympics while participating in a fun event with other students and staff members.
About the Writer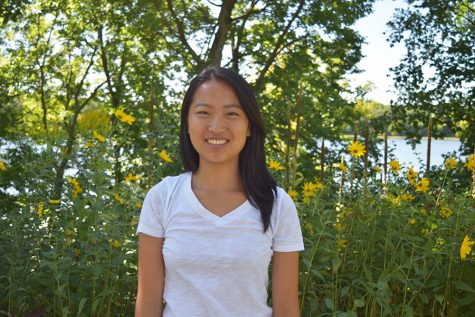 Kelly Pu, writer
My name is Kelly. I'm a senior at EPHS, and the Eyrie is a place for me to express my creative side as well as help keep my peers informed. When I'm...