Students Fundraise for Sydney Galleger
This past summer, EPHS student Sydney Galleger passed away due to complications during a wisdom teeth extraction. Galleger would have been a senior this year.
The loss of Sydney has also brought the community together beyond ways imaginable. Senior Kate Zucker, a good friend of Sydney's, said, "It's amazing to feel the love and support not only from friends, but the entire community." The community's efforts began by tying blue ribbons and balloons, Sydney's favorite color, around traffic signs and lamp posts throughout the city. Now, the efforts expanded to large fundraisers for the Galleger family.
One of the most upcoming fundraisers is a Powderpuff football game hosted by DECA. All of the proceeds will be going into her FEPS scholarship. So far, DECA has made just under $11,000 to put into the scholarship.
Senior Steven Harris, who is a DECA officer, said, "We were just trying to find a cause for Powderpuff, and unfortunately we were presented with one". He said, "the good thing is that we also get to keep her legacy around in a positive way."
The event is scheduled to start at 5 p.m. on  Oct. 3. Tickets will be sold for $5 outside at the admissions gate. The officer's hopes are that the night provides a sense of class unity and remembrance of Sydney.  Senior Maddie Brown, who is also a DECA officer, said, "It was a cause that hit close to home."
Harris requests that "the players remember the cause the best they can while on the field, and to celebrate the life that Sydney had."
About the Contributor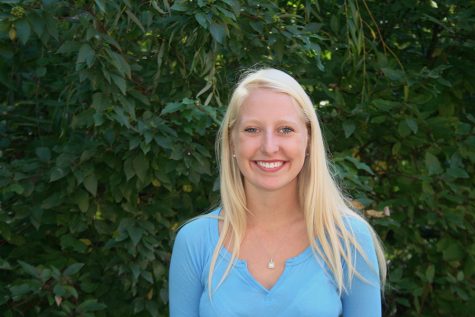 Emilee Jacobson, Website Editor-in-Chief, Writer
My name is Emilee Jacobson and I'm a senior staff member on the Eyrie. I'm a worry wart, conversation starter (even during awkward moments), and a...