Updated Tobacco Purchasing Policies
Eden Prairie's tobacco sale age is 18, but some neighboring cities have changed their laws so that people cannot buy tobacco products until they are 21. Last year, Plymouth, Bloomington, St. Louis Park and Edina all changed their tobacco sale age laws.
According to Mayor Nancy Tyra-Lukens, the Eden Prairie city council is currently not considering changing the tobacco sale age laws.
Whether these local laws will enact movement in the state legislature is still unclear. Senator Steve Cwodzinski said, "legislators are waiting to see what the results are from the changes the cities have made."
The people who fought for cities to change their tobacco sale laws are hoping to reduce the age that people start smoking. According to the U.S. Department of Health and Human Services, 95 percent of smokers started smoking before the age of 21.
Because the newly enacted laws were only passed last year, results are yet to come.
Some students think that simply increasing the tobacco sale age might not influence smoking habits in a positive way. Sophomore Stavan Bhakta said, "People my age are curious as to what smoking does. People naturally want to take things that are taken away from them."
Junior Cai Reed said that passing laws to stop teens from getting cigarettes might encourage teens to work around the laws. "People will find a way to smoke alright, kids are crafty like that," he said. "They got connections."
About the Writer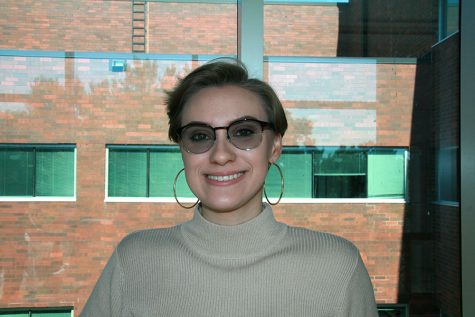 Karen Larionova, editor
Hey, I'm Karen Larionova, and I'm a senior. This is my third year on the Eyrie, and I'm the editor of this website. My hobbies include mock trial,...