Wearable technology in high school and college sports
By Oliver Taylor
Last year, Ohio University posted an article on sports technology trends on the rise. Listed at the top spot was wearable technology. Items such as smartwatches, fitness trackers, GPS watches, tracking devices and heart rate monitors were projected to explode in popularity. But truthfully, how much do they help?
Later in the year, the Ohio University posted another article titled 'How Wearable Tech is Transforming a Coach's Decision Making'. The article explained the expanding realm of wearable technology to more complex instruments. Tracking devices such as Catapult are capable of tracking other 100 different metrics. The Adidas MiCoach Elite system, another device, calculates speed, power, acceleration, heart rate and other statistics.
After the highest rate of player injury in the 2012 NBA season was reported, the Toronto Raptors adopted Catapult technology and quickly transitioned to one of the least injured teams within the next season. Also using Catapult technology, the Florida State Seminoles football team saw an 88% reduction in soft tissue injuries throughout the 2013 season.
There is undeniable evidence showing that using technology in sports is significantly aiding in the reduction of injury. High school and collegiate players risk their bodies to play the sports they love just as much as professionals do, yet, wearable technology is not something we see implemented in high school and college sports.
Whether it is an issue of funding or practicality, there is no dispute that high school and collegiate sport teams deserve the same protection from injury that professionals receive. There are too many tragic tales of an immensely talented college player blowing out his knee and his future spiraling down the drain. Injuries of all kind will always occur. By no means are they preventable, but there are simple steps we can take to prevent them from happening. Every player, of any age, deserves that protection.
About the Contributor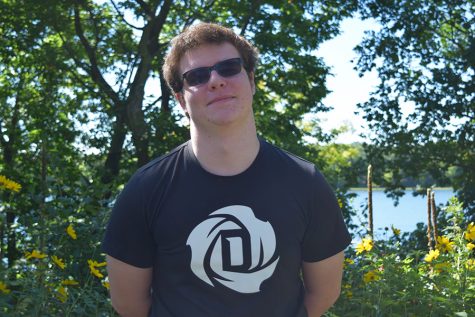 Oliver Taylor, Website Editor
My name is Oliver Taylor. I'm a returning staffer for the Eyrie and also the co-editor of the website. I spend too much of my life watching sports.