12 Angry Jurors Preview
The theater department is performing The Twelve Angry Jurors for the Winter Show. The play consists of jurors deciding whether a young man is guilty or innocent of homicide. All of the jurors agreed with the evidence pointing to the suspect being guilty except one juror. The play takes place in a single room where the jurors debate the facts.
Sophomore Anika Pai, an actor playing one of the jurors, described working in depth on her character and focusing on the real issues of the court case. Pai said, "The topics discussed in this show are so relevant to today. Watching the show brings to light what has changed in the justice system and what has stayed the same. I think this let's people know what the legal system needs."
Junior Jameson Bernhagen, the stage manager for The Twelve Angry Jurors, said the actors are "working on characterization and character development for this show. The script gives no name to the characters, the actors are forced to make the character their own." This aspect gives a new take every time a new school performs the play.
The play is characterized as a courtroom drama. The setting is a 1954 courtroom located in New York. If you are still wondering if this is the show for you, Bernhagen said, "People should come see this show because the actors are phenomenal, the script is fantastic, and they will be captivated by it the entire time."
The performances take place on February 4,5,6 at 7:30 pm in the Auditorium. The cost for the show is $5 for students.
About the Contributor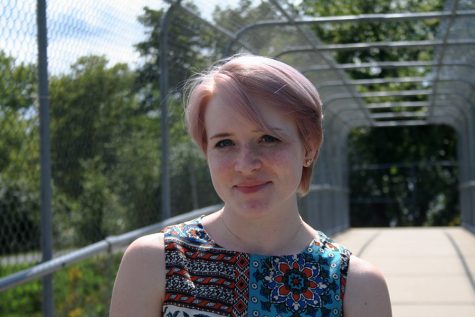 Rachel Johnson, Writer
Hi, I am Rachel Johnson. I am kind of a mess and forgot to write my bio even though I am a returning staffer. Sorry Emilee!