BSU Black History Month Art Contest
Eden Prairie High School's Black Student Union celebrates Black History Month with an art contest open to all EPHS students.
Students can submit a drawing, poetry, painting, song, dance or any other forms of self-expression to the contest. Entries can be submitted every day up to February 25th, and BSU student organizers choose a few winning entries every Friday for the rest of the month. Winners receive free EPHS merch.
Read our Q&As with some of the winners:
Friday, February 26th Week 4 Winners:
Momentum by Lillian Ekness
Art, by Sarah Mullah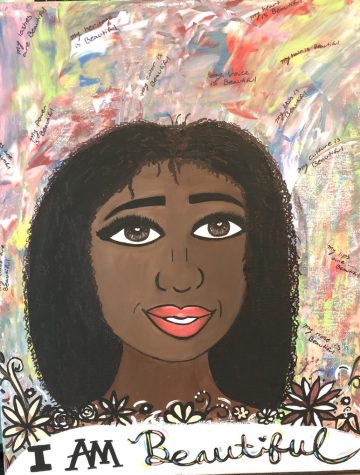 What is Color?
by Asma Bakari
A concept created to divide.
It's relevance still stands.
Hardships conquered.
A long way to go.
What is color?
Diverged minorities.
Satisfied sculptors.
Ironies blinded.
Myths broadened.
What is color?
Truth seen
Woke wits
Carvers questioned.
Time diminished.
I now understand.
Friday, February 19th Week 3 Winner: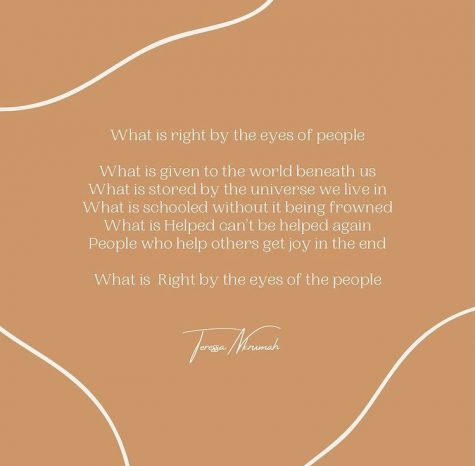 ---
Friday, February 12th Week 2 Winners: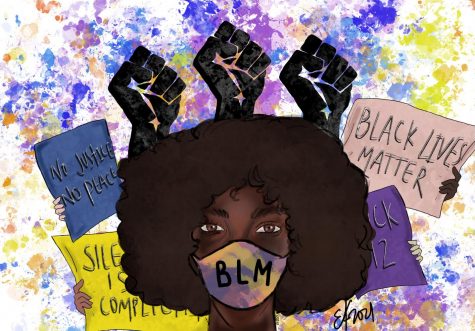 Poem, by Favour Nache
I am who I am
I never choose to be this way
Dark skin with big lips
An Afro with curls more curly than a spring
I am who I am
Why must you change me?
You look at me and darkness is all you have found
My presence alone makes you feel so insecure so you bring me down
I am who I am
Created by God
Made in His perfect image
And there is nothing you can do
Nothing you can say to further oppress me
I am strong
I am black
I am a child of God
And I am Proud
Because I am who I am
Friday, February 5th Week 1 Winners: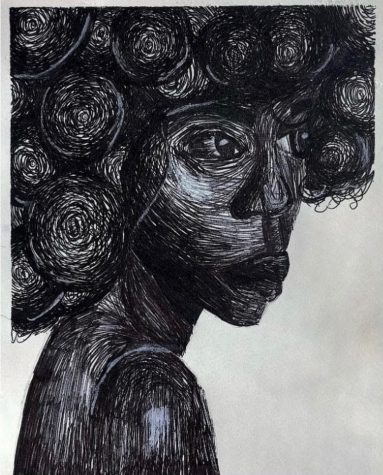 Years,
of history stain the ground,
overflowing with sound,
of our ancestors' footsteps,
hitting the ground.
They continuously pound,
pound these ideals onto our kin,
once again and again,
all because of the mere color of our skin.
Does my blackness alarm you?
Does it somehow harm you?
How is it that the color of my face,
increases my chances of getting maced?
This month,
holds the history that others find too "tough," to remember,
the history that lives on even after our freedom come.
Physically free but forever in shackles,
body untainted but mind tarnished,
programmed to burst into this world,
with all of society's ideals harnessed.
Well here's a reminder
of the history that continues on longer.
of the hate that seems to just be getting stronger. And
of the youth who's souls seem to wander.
Black history indeed holds true,
however the near future resides within you, you, who
will live to see tomorrow's new, you, who will be able
to rewrite it if you try to. yes, you.
---
Use this form to submit art or send it to [email protected].