Guess the Staff Member Results!
Here are the results from Issue 4's Guess the Staff Member game!
PICTURE ORDER:
Kristen Saxhaug: English

Alyce Price: Math

Anjelique Rowell: Orchestra

Alyssa Jackson: English

Anne Zara: Math

Ellen Meyer: Choir

Mark Griffin: Business

Laurie Hennen: French

Kjersten Welter: Science

Jenny Wagner: Math

 Elizabeth Jackson: Band

Lori Ford: Business

Mary DeMers Wilhelm: Spanish

Laurie Nebeker: English

Linda Wallenberg: English

Molly Palzkill: Special Education

Windlan Hall: Math
About the Writer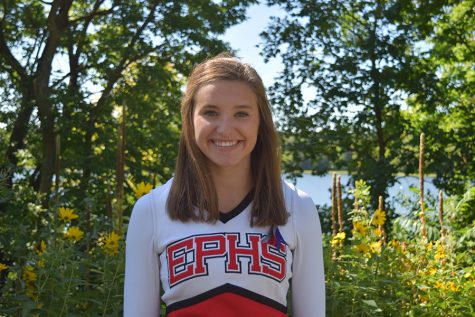 Elizabeth Buse, writer
My name is Elizabeth Buse. I am a senior staff member on the Eyrie. Also, I am on the Eden Prairie Dance Team. In my spare time, I spend time with friends...