What's the best alternative to TikTok?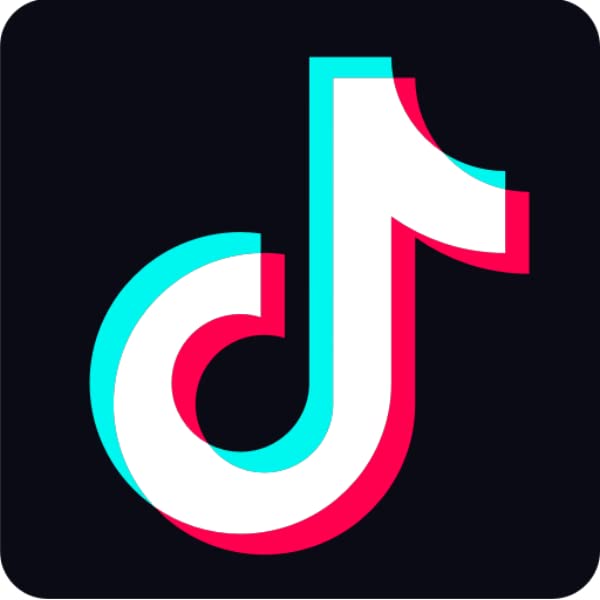 It's the quintessential app for teens and adults alike, and it's been no stranger to controversy in recent weeks. This app, of course, is TikTok. TikTok has gained extreme popularity since its release in 2016, with over 800 million active monthly users. Nearly 100 million of those users are from the United States alone.
Despite the popularity, there have been calls from governments around the world to ban TikTok. In early August, President Trump announced he was going to remove the Chinese-based app from stores in September, followed by a total ban in November if not sold to an American company. Since then, huge tech companies such as Microsoft and Oracle have cited their interest in buying TikTok, though no purchases have officially gone through yet.
With all the drama surrounding the potential ban, many have turned to TikTok's competitors to get their fill of short videos. But which one is the best? I looked at 4 popular alternatives to see which one outshines the rest.
We are starting off strong with Byte. It was created by one of the co-founders of the now defunct Vine, and was released in early 2020 after a 3-year period of beta testing. The first thing you see is a tribute to a Byte engineer, who sadly died in 2019. It's an amazing gesture that sets up the friendliness of the app. I found it easy to navigate and liked the simple interface. The coolest part of the app was all the different tabs (or "channels") you could post your video in, from Memes to Minecraft. It makes Byte feel like a welcoming community, whereas TikTok might be a bit more intimidating and less united. The people on there seem really nice, evident by the kind response to my first video.
Speaking of videos, that brings me to my biggest issue with the app. When you're recording a video, it will only capture footage if you're holding the record button. This proved to be extremely annoying when I filmed a skit video where I needed both of my hands. I had to have my mom record, and it just seems like a lot of extra work, when on TikTok you can film hands-free. In all, I really enjoyed Byte and the people are awesome, but the recording plight brings the experience down a bit for me. I give Byte a solid 9/10.
Next, we have another Chinese-run company, Likee. Known for its first 2 years as simply "LIKE", it rebranded itself in 2019 to become the most popular alternative to TikTok (with 150 million active monthly users). It shares many features of its inspiration, with smooth editing options and the famous swipe-up algorithm to watch other videos. Some of the content in the "Popular" tab is absolutely bizarre though, and I don't mean that in a good way. For example, some of the things I saw in the tab included a pregnant Barbie life hack, several slime videos, and someone carving patterns into a sausage. 
This was a huge turn-off at first, but I was pleasantly surprised by the easy recording process. Unlike Byte, you can film hands-free, and editing a video was as simple as ever. I definitely like-e the video-making core of Likee because of how nicely you can record videos; however, the community tabs could use a hefty revamp to have them rival TikTok. I'm giving Likee a 7/10 purely off of its editing strengths.
One of the newest competitors, Instagram Reels, isn't a standalone app – it's actually a feature built into Instagram. This means that your followers will also see your Reels, so don't roast your friends on one because they will see it on your feed. The longest your video can possibly be is 15 seconds, much lower than TikTok and the other competitors I have discussed. I don't really like that from a creative standpoint since a lot of my favorite (and personal best) work comes out of 30 to 60 second clips. The editing tools were exactly the same as the ones already used on Instagram Stories. I find that super uncreative, but at least it's cohesive and easy to use. Overall, I found Instagram Reels underwhelming, but it is new and I have a feeling they will add more features to it soon. This is the one for you if you already have a ton of followers on Instagram. I rate this a 5/10.
Triller is the last popular competitor I am covering. It was created in 2015, so Triller is actually older than TikTok itself! Browsing works just like it does on TikTok, with a "Community" page, a search/trending tab, and the famed "swipe-up" feature to watch more. When it comes time to record a video, you have two options: you can choose a "music" or a "social" video, the sole difference being you can add sound in a music video but not a social one. I think that's a good idea in theory, but in reality it would get really annoying if you choose the wrong thing (you can't switch halfway through). Another annoying part of video-making is that you can't add text to the video. Everything you want to say through text has to be through the caption. This really limits creativity and accessibility, and I'm not a fan of that. I think Triller is good to browse and it's the most TikTok-like of the batch, but it's kind of mediocre. My final rating is a 7/10.
So that brings me back to my original question: which one is the best? Well, I think each has their own strengths and weaknesses, so now it's time for a mini awards show, using the main perks of TikTok, and the best overall.
The Best Browsing award goes to Triller! It works so much like TikTok that if you want to spend hours looking through content, that's perfect for you.
The Best Video Making award goes to Likee! With a wide range of editing tools to choose from that's made super easy, anyone who adores making TikTok videos will definitely enjoy this.
And finally, the Best Overall goes to Byte! With a friendly environment interspersed with good edits and only one annoying flaw in the recording process, this is the one I would recommend the most, and the one I will probably use if TikTok gets banned.
All awards aside, no matter which one you choose, you're bound to have a good time. Besides, TikTok might get bought anyway and you can continue using it to your heart's content.