Making Miracles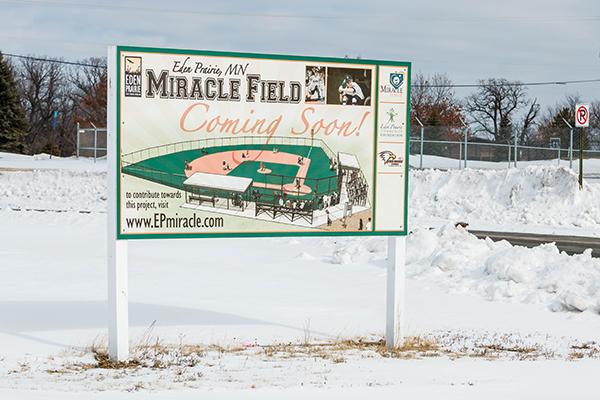 In the summer of 2011, a group of Eden Prairie baseball players who were then eleven years old watched their first Miracle League game in Lakeville. The boys were so touched by what they say that they wanted to make an accessible ball field for disabled players in Eden Prairie.
"I like being able to give kids an opportunity to do the things that I enjoy that they might not be able to do otherwise," said junior Logan McCarthy.
Now five years later, a Miracle League Field is being built in Eden Prairie. Initially the boys and their parents solicited the help of Dave Espe, who is a father of one of the players and a member of the Eden Prairie school board. Espe helped the group formalize their idea and bring it to the school board and city council.
The Miracle League allows disabled kids to play baseball on fields specially built to accommodate them. The field was also built to be accessible for all children with wheel chairs; it has a softer surface so kids can't be hurt as easily compared to an actual baseball field.
"It's important to note that the vision of the Miracle Field (was) the work of several of our junior EP ball players. They are ones who pushed for this 'miracle' to happen," said Dave Espe. The boys spent months of their time fundraising and brainstorming of ways for the children to use this field to the best of their ability.
As a way of fundraising, an online website gave families the option to "buy a brick." The bricks would eventually be engraved with their names on them and placed on the field's patio when completed. The team also hosted wiffle ball tournaments in hopes of raising more. Eventually the boys reached their goal of $250,000: just enough to build the field. Most donations came from Eden Prairie baseball player's families; others came from large corporate partners like Best Buy.
The field gives children and adults with disabilities a very large opportunity. The boys came up with a plan that includes a buddy system: a volunteer for every player with a disability so they can have the most enjoyable and safe experience possible on the field.
The transition from an idea to an actual field itself was very heartwarming for all boys on the team. The field on Flying Cloud is currently planned to open in spring 2016, fulfilling a five-year dream from a set of, now, junior EP students and baseball players.
"I hope kids … have the ability to play something they love, and enjoy themselves while doing it," said McCarthy.
About the Contributor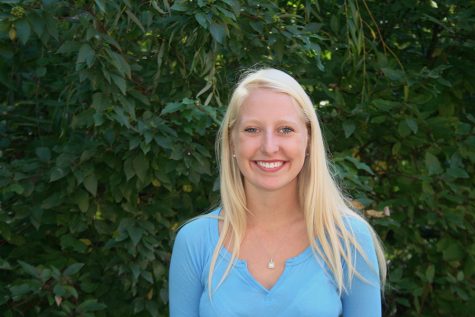 Emilee Jacobson, Website Editor-in-Chief, Writer
My name is Emilee Jacobson and I'm a senior staff member on the Eyrie. I'm a worry wart, conversation starter (even during awkward moments), and a...