Treehuggers investigates our waste
On April 25th Treehuggers Club collected data from their waste sort event. Trash bags were sorted through from the last three lunches that day. Students separated the trash into three different categories: recycling, organics, and trash.
The compiled data found that in all the bags, the majority of waste was organics, meaning partially eaten and uneaten food. On average 67% of the waste was organics, 12% was recyclables, and 21% was trash.
Also found in the bags were 16 unopened milk cartons, 4 bowls, and 1 plate. This was not a surprise to some faculty since the school has to buy new bowls and plates about three times a year because so many students throw them out.
This data will be helping the district decide what to do for the next few years in regards to EPHS's waste process. Currently the school is deciding whether or not to implement a new recycling plan or having a bin for organic waste that would go to Food to Hogs.
The concern with having a new bin to send to Food to Hogs is that students at EPHS don't sort their trash well, and there cannot be any plastic or trash sent to be feed. Currently, a trial run of the program is being suggested in order to see how well food waste will be sorted be students.
About the Contributor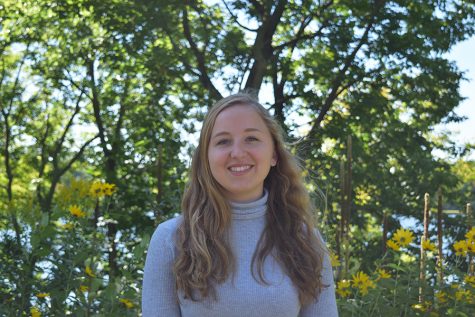 Emma Swanson, writer, photographer
Hi my name is Emma and I am a senior returning to staff this year! I am the photography and graphics editor this year for the Eyrie. I love photography,...