Talon Robotics Team Perseveres Through Covid-19 Challenges
The Covid-19 outbreak last year cut the robotics season short after they had just one competition. But this year the Talon Robotics Team is back and stronger than ever. "I have seen multiple people who have really stepped into gear when it comes to helping," says co-captain Daniel Georgioff. "It's obviously harder to get things done during the pandemic, but a lot of people are still really taking leadership of the tasks that need to get done."
Due to Covid-19, the robotics team has the same robot and challenge as last year.  The challenge, called First Infinite Recharge, tests the robot with a variety of different tasks, like shooting balls at a target, and climbing a structure.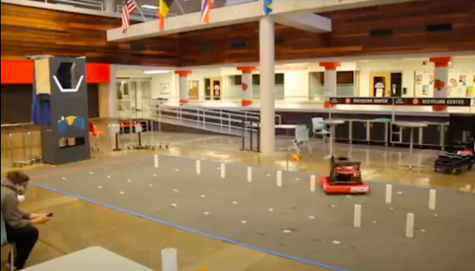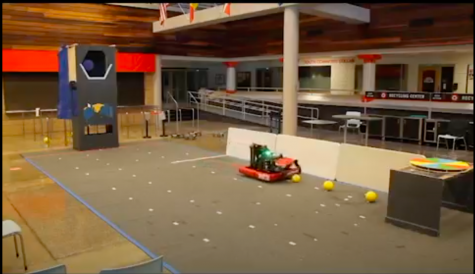 This year, build sessions looked a little different from previous ones, mostly because of Covid-19.  Many meetings had to be held online and the build room had a limited capacity. In addition, competitions are being held virtually this season. 
But this season isn't just about building robots. Talon Robotics has already had six fundraisers this season. "The business side of the team is actually pretty impressive because we spent a couple thousand per robot," says Justin Silweski, the engineering captain for the team. "So that means that our marketing team and our fundraising team have to reach out to sponsors to get that money, because it's not cheap and it's definitely a very important role in the team."
Silweski's has already had some great takeaways from this season. "I think definitely this year is showing me the importance of staying committed, staying motivated and leading by example."
Because of Covid-19, competitions will also be different this year. Rather than having the robots compete against each other, each team will submit a video of their robot facing off against the First Infinite Recharge challenges by April 8th. The robot's performance will then be compared to the competitors and scored accordingly. There are about thirty teams from all over the world competing this year. Talon Robotics should know by mid-late April how they ranked.