Touchdowns for Thomas: Scoring students scholarships by honoring teachers who inspire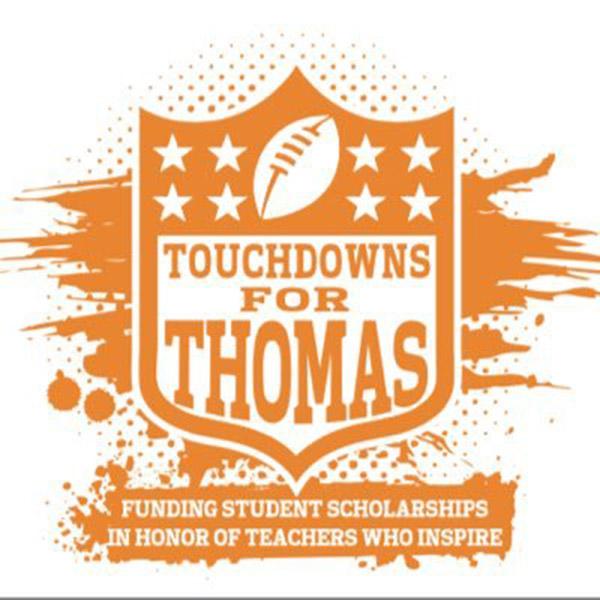 By Gabby Thomas
DECA's third annual PowderPuff Charity Game is on Sept 24 from 5 to 9. p.m. The game is dedicated to Vince Thomas, an EPHS teacher recently diagnosed with cancer, and all other teachers who inspire us.
"We have nearly 400 girls signed up, which is a pretty outstanding amount.  Donations and entry fees for players go towards the FEPS scholarship honoring Mr. Thomas and all other teachers who inspire," DECA Vice President Matt Wasson said.
This year's fundraising goal is to raise at least $15,000, but DECA President Bailey DeMets is hopeful that they will raise more than that.  "As officers we are very competitive and are aiming to beat both records in the past.  The first year of PowderPuff raised $17,500 and last year they raised $16,000," said DeMets.
DECA's PowderPuff event offers many volunteer opportunities to students.  Club officers are currently looking for game day volunteers and students willing to sell raffle tickets to their friends, family members, and neighbors leading up to the event.  Go to room 261 if you are interested in volunteering.
Raffle tickets are being sold for $5 each in New Commons during third hour.  These tickets provide an opportunity to win an Apple watch, Minnesota Wild tickets, a Go Pro and many more prizes. DECA has assigned class colors for the game this Saturday.  Seniors are blue, juniors are yellow, sophomores are green and freshman are purple.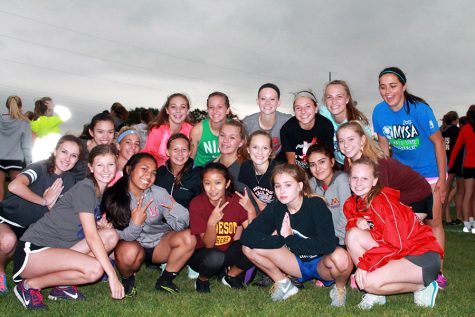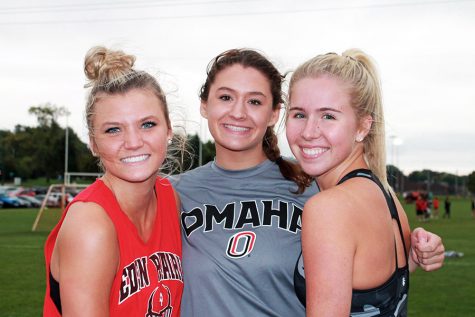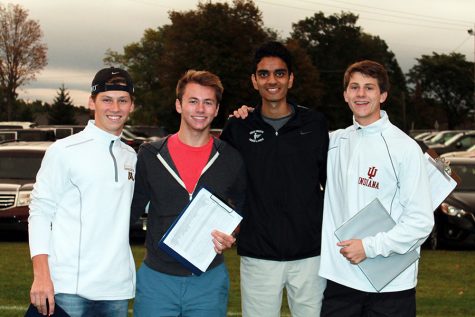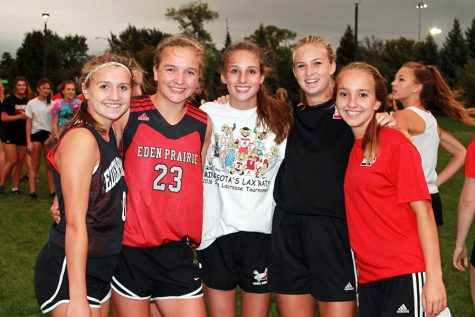 About the Contributor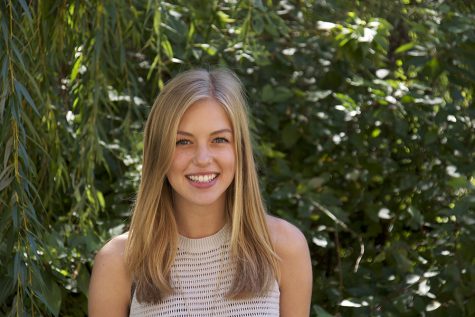 Gabby Thomas, Writer & Photographer
Hi everyone my name is Gabby Thomas, and I'm a senior.  I joined the Eyrie since it seemed to be a fitting place to share my love for writing, photography...