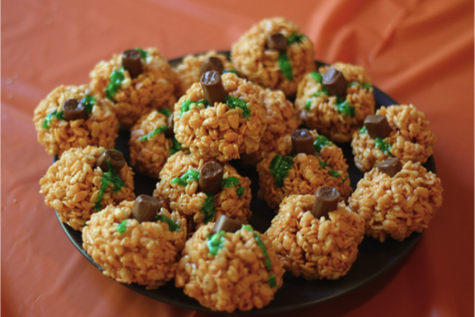 Kristina Briant, Cover Story Editor

October 12, 2015
What is Halloween without pumpkins?  Halloween is a spooky, haunting, and fun holiday full of sweet treats.  Try this quick and easy recipe to enjoy on Halloween night. You will need: 6 Cups Rice Krispie Cereal 3 Tbsp. Butter 10 oz. Marshmallows (approximately 1 bag) Red & Yellow Food Coloring (to ma...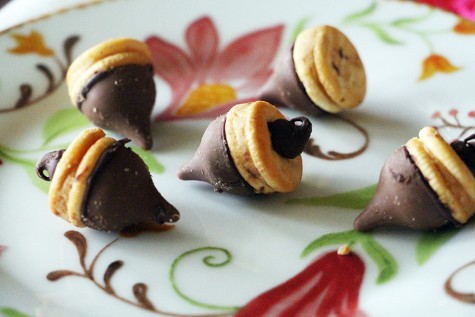 Yasmin Chavez, Feature Editor

September 28, 2015
It's that time of year when trees are turning different shades of color, the sun sets earlier, and students across the country are trapped inside a classroom. Fall is upon us, and in order to get into that fall spirit try this fun and easy recipe. You will need: ½ cup of semisweet chocolate chips 48 milk chocol...