EPHS Science Olympiad Makes History by Winning State Championships and Takes on Nationals
"For the past few years Wayzata and Mounds View have been winning and dominating almost every event, they go to nationals and become state champions every year," says junior Iesh Gujral, a varsity captain of the EPHS Science Olympiad team. But this year was different. In a tie-breaker between Eden Prairie and Mounds View, Eden Prairie won and for the first time in school history and took home the title of State Champions and the opportunity to compete in nationals. 
In Science Olympiad, teams of 15 students compete in a range of different science topics from genes to gravity machines. The competitors are generally split into groups of two to compete in each event. There are about twenty different events, and each person generally does two to three events. The competitors choose the events and their partners. 
This year's state was of course different than in previous years. The sections tournament was bypassed, so the team went directly to state. Held on April 10th, the tournament was online and the build events were pre-recorded with the test events live on competition day. 
To prepare for the state competition, the Science Olympiad team had Friday meetings where partners worked in breakout rooms on their projects for each event. There was also a lot of at-home building involved where the team members would build their models for build events. 
Despite not going to sections, the team had new opportunities this year, such as competing virtually around the country with states like California and Texas. "I think that wetting our feet with some of those competitions really helped us along the way," says Gujral.
When asked why he thought they won state this year, Gujral talked about the online setting being easier to work with: "I think as a team we had more time to work on testing events, and since it was remote we could work on our build type events at home which allowed a lot more accessibility."
The team has had a few challenges they have had to overcome this year. Aside from Covid, staying motivated has been one of the hardest things for the team. According to Gujral, the team pulled through: "As we started competing in tournaments and performing, a lot more people started showing up and participating and putting in extra hours." 
All their hard work paid off. At nationals, they will have the opportunity to compete against 68 other schools from all over the country and even the world with countries like Canada and Japan competing. "I'm really looking forward to nationals because we'll just be competing against some of the best teams across the country," he says. "It's going to be a good learning experience for all of us." 
"It was pretty exciting to finally win state and we're all really excited to see how we do in nationals." Nationals will be held virtually on Saturday, May 22nd by Arizona State University
About the Writer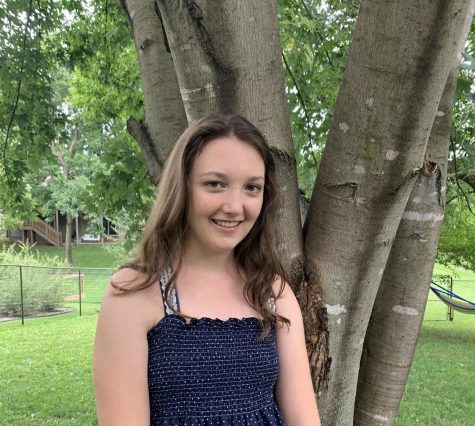 Margaret Holmes, Staff Member
Hi, I'm Margaret Holmes and I am a sophomore at EPHS. Outside of school, I can be found working on numerous projects. I love sewing, baking, reading,...