Makeup Artist JoHanna Score on Expressing Creativity Through Her Work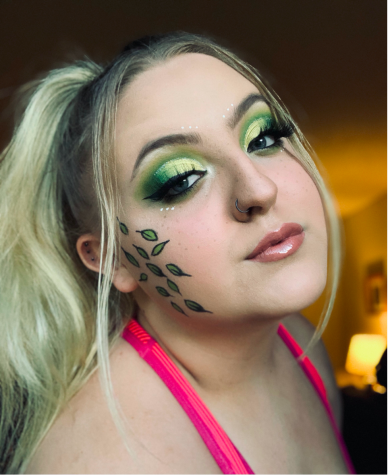 When senior JoHanna Score started working at Sephora, she realized makeup was her passion. Since then, she has regularly been teaching herself new looks and techniques to use makeup. She loves using makeup as a form of self-expression: "There are no rules to makeup, and being a makeup artist lets you use your creativity and your art and put it onto someone else's face, or your own."
"My makeup style is definitely full glam," says Score. "I like a full face and I definitely like full color on my eyes. When you pop on that purple eyeshadow, that moment is just perfect."
Through practice and tons of trial and error, she has developed two techniques that she says she doesn't see many others use: she uses concealer instead of an eye primer when doing eyeshadow, and she sketches out her designs using an eyebrow pencil.
Score's favorite makeup product is eyeshadow. "Eyeshadow is just something you can be really creative with. The sky's the limit, honestly. You can make it as weird or as simple as you like."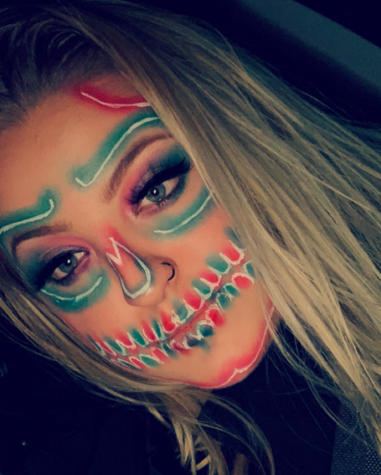 "I think what makes me stand out from other makeup artists around where I live is that I'm not afraid to use color. I'm not afraid to put crazy wacky things on my face," says Score. Her bold looks are inspired by artists such as Abby Roberts, Makeup by Mario, and James Charles.
Score found that the Covid quarantine positively affected her work, giving her a lot of time to practice. "I have had a lot of time to see what works, what doesn't work, what looks good. I think I have definitely grown as an artist over the pandemic."
She's a firm believer in doing makeup for yourself and having fun with it. "I know that there is a big stigma around makeup, people saying that it's for girls wanting to cover up their insecurities, and just look pretty. But I never got into it for that reason." 
It's not entirely for herself, though. She also does makeup for her friends, family, and clients. As a member of EPHS Colorguard, she has found that her makeup skills intertwine with shows and performances. After getting a business degree in college, she hopes to pursue a career in makeup. "My dream right now is to do movie makeup or magazine makeup. I want to get my work out there and follow a breeze." 
You can explore more of Score's work on her Instagram: @johanna.score