October horoscope
Aries- This month will be one of your most happy months of the year- socially. This is mostly because a good number of the planets are in the western sector of the horoscope. Cooperating and collaborating are key to your successes this month. Using your social skills and charms will also help. In addition, single people of this sign will have many opportunities for getting into romantic partnerships. Look for new opportunities in career, relationships and finance.
Taurus- Your social intelligence will be very good this month. This has to do with the western half of the chart being overly populated with planets including your Ruler Planet, Venus. Your health is predicted to be stable as well. This month you will grow in terms of health, relationships, and especially career aspects.
Gemini– Your horoscope predicts your family/home life will be essential this month. This is because "Planetary Power" is located in the southern sector of the horoscope. The presence of Mercury will keep your focus on social activities. This month is your time to take action with helping others as well as completing your goals! Make sure to stay invested in your clubs because an obstacle might appear.
Cancer- This will be a very action filled month for you. This month is predicted to be busy, but fulfilling foretells that health will be fragile, but towards the end of the month your energy and health will be regained. Also, this month will definitely be in your favor in the aspect of love. Look out for potential romantic interests coming your way!
Leo- Your horoscope predicts that security is most important for this month. About 90 percent of the planets are in forward motion. This will bring you success in many areas of your life. Your main interests predict to be home, family, and intellectual pursuits. Relying on others and cooperating with others will help bring you a month of success. Also, your career will be one of the most important things to focus on this month. Watch out for new career possibilities!
Virgo- Your emotional happiness will take over during this month, instead of  success within career and education. This is mostly because of the forward movement of Jupiter being in the 4th house Your horoscope predicts career growth will happen, being based on emotional security. It also predicts a peak in the interest of intellectual pursuits, as well as spending time with family and friends. You and your will family will experience events that will force you to grow closer.
Libra- During this month your ambition and internal happiness will be a main focus. Your horoscope predicts you will feel extremely empowered to achieve your personal goals and also make good money from accomplishing projects. Look out for opportunities to make good money!
Scorpio- This month will be about social activities and helping others. Your financial intelligence is in check, and good things will happen in your love life. You have all the will and energy to accomplish your goals. These actions that will happen will all be for your own personal happiness. This month will focus on emotional satisfaction as well. Opportunities to connect with others are coming your way.
Sagittarius- Career ambitions will be a main focus for you this month. You will notice more self confidence too. Your horoscope predicts that two events will be affecting your life. This month is about being bold and attaining your personal goals. This month will also be focused on social activities, improving personal charm, and personal desires. Focus on going after the goals want!
Capricorn- Your horoscope predicts career being the center focus of the month. It also predicts that this month you will be full of confidence,which will motivateyou to achieve your goals. You will devote more time to family and become interested in new friendships. Your energy levels will be restored towards the end of the month.  This month focuses on mainly career ambitions and social life.
Aquarius- Career issues will dominate over home and family life this month. Also, ambitions will be a main focus since you have already gained enough emotional strength from the past few months. Your horoscope predicts this month you will be energetic and forceful, helping you be able to achieve your goals with persistence. You will also experience obstacles that eventually you will be overcome.  
Pisces- This month predicts superb financial growth, as well as communicating with friends and family. Your career will be a main focus during this month, accomplishing many goals. During this month you will become more aggressive and courageous. Your love life will also become very active about halfway through the month.
About the Contributors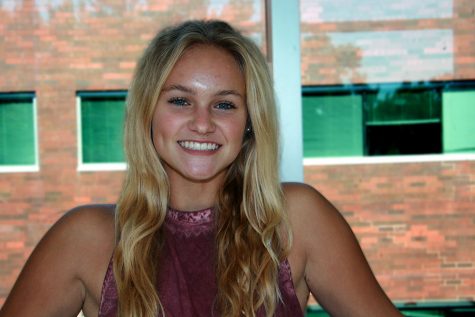 Baylee Brabender, staff writer
My name is Baylee Brabender, and I am a junior and staff member for the Eyrie. Also, I am on the Eden Prairie Dance Team. In my free time I enjoy writing,...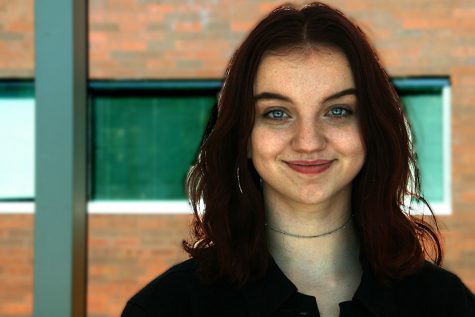 Bella Beck, editor
I'm a senior, and that's scary, but I'm doing moderately well I think. I'm traveling next year as a gap year to hopefully build my photography...