Dead poets society
For any fans of poetry or the movie "Dead Poet's Society," EPHS now has a club for you. The appropriately named Dead Poet's Society is an unofficial student-run-club dedicated to writing and analyzing poetry.
"We are a group of students who share an interest in poetry, and we wanted to spread our passion with others," said senior Adam Cain, who is one of the founders of the club.
Cain, Mukund Venkateswaran and Steven Miner built the club on social media. "We started off with just making a Twitter account and getting everyone who was interested to retweet our mission statement," Cain said. They gained a solid platform from there and started GroupMe to set up meetings. Eventually, it spread by the word of mouth and more people started going to the meetings.
The club was inspired by the movie "Dead Poet's Society," a film about a teacher who interests his students in looking deeper into poetry. "We wanted to provide a creative outlet for others," Miner said.
The club is advised by English teacher Alyssa Jackson. "She and other English teachers share a massive Google Drive with a bunch of poems that we go through during meetings," Cain said. "She's been such a big help."
Each meeting, participants pick two poems within a given topic to discuss with the group.
The topics range from music to nature to death.
The club boasts about 40 members, but around 10-12 attend the meetings which are held either weekly or biweekly. Each meeting lasts around 1-2 hours. To ensure the club's continuation in the coming years, Miner encourages underclassmen to consider joining because most members are seniors. The leaders would also like a diversity of perspectives.
Instead of meeting in school as clubs traditionally do, Dead Poets Society meets outside of school, usually in a member's basement. Miner found this aspect of the club to be important and believed that the "intimate atmosphere" allows members to "get away from classroom analysis of poetry."
Cain is happy with the success of the club. "It feels good to know that I worked with a team to start something that has turned into a club with meetings and people who really care about what is being discussed," he said.
About the Contributors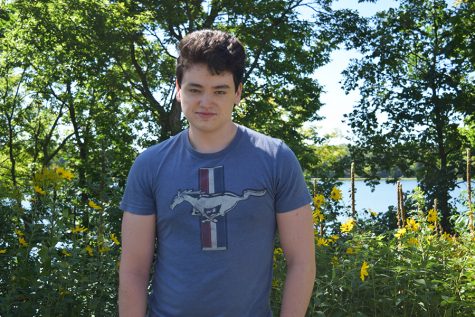 Adam Chao, Section Editor
My name is Adam Chao. I am a senior, and this is my second year on the Eyrie. I joined because it offers a platform to express my (sometimes polarizing)...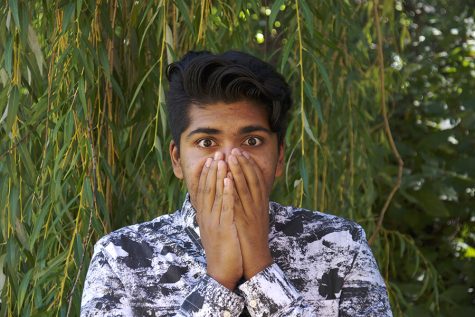 Mukund Venkateswaran, Writer & Business manager
Senior staff writer and business manager. Call me Mickey if you want.