Giving a helping hand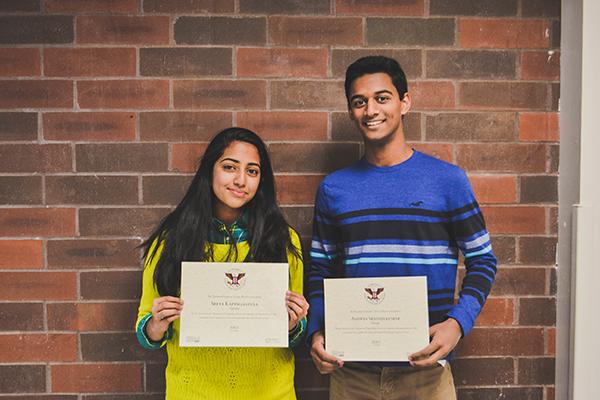 What first began as volunteering a couple hours at the science museum has expanded to spending countless hours volunteering at hospitals, school carnivals, and the prop shop. Now, sophomore Ashwin Senthilkumar finds himself dedicating his time at the Fairview hospital in Southdale. He spends his time transferring blood, discharging/transporting patients, and bringing flowers to the patients in the hospital. Senthilkumar is one of the many students at EPHS students who dedicate their time helping others and has even be given the President's Volunteer Service Award for giving back to his community.
Including Senthilkumar, several students were awarded the President's Volunteer Service Award this year for being outstanding volunteers in their community and dedicating hours helping others in need. In order to win this award, students were required to submit their hours and fill out an application. Once this information was submitted, the students' applications were revised to see if they were qualified to receive the award.
"I heard about the presidential award through the outreach room and it seemed like a good incentive for me to work on getting my hours," said sophomore Ashwin Senthilkumar. Senthilkumar first started volunteering at the science museum and from there he looked at other places to volunteer such as the prop shop, school carnivals and Fairview hospital.
From his hours of volunteering, Senthilkumar has learned what it means to give back to his community. "It gives a lot of moral satisfaction and motivates me to continue volunteering," said Senthilkumar.
Junior Sreya Kappagantula was also awarded the President's Volunteer Service Award. She dedicated most of her time volunteering at the Children's Hospital in Minneapolis. She has also participated in other events such as helping around her hospital and volunteering at the Cedar Ridge carnival, but Kappagantula mostly dedicates her time at the hospital. "Volunteering at a hospital has definitely changed my perspective on life. I have learned that you should be thankful for what you have and honestly be sincere of what you have," said Kappagantula.
One of her favorite experience from volunteering came from her time at the Children's hospital. On this specific day, Kappagantula remembers that her job was to take care of abused child that was around three to four years old. During lunchtime, Kappagantula sat by this child and kept him company as he ate. This child kept offering Kappagantula his food and even after Kappagantula turned down his offer multiple times, the child was persistent. At this point, Kappagantula began tearing up because this child had nothing; yet, he was still offering her his food. "I literally started crying because you don't experience that on a daily basis and that's something I'll keep with me for the rest of my life," said Kappagantula.
At EPHS, there are a wide variety of opportunities for students to give back to their community. There are several clubs that involve volunteering which provide students with opportunities to help their community and others. These clubs include Key Club and the National Honors Society.
EPHS also provides students with a resource room known as the outreach room where students can find different volunteer opportunities within their community that they can possibly participate in. Given these many opportunities, hundreds of students have strived to help others by joining these clubs and by visiting the outreach room.
Given the various resources and opportunities at EPHS, each student has the opportunity to give back to their community. By volunteering, you can gain different life experience and experience personal growth. It leaves a lasting impact on others as well as yourself. To learn more about the different volunteer opportunities available, visit the outreach room that is located by the cookie store.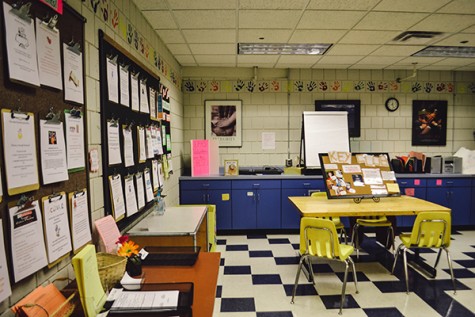 Zenab Kashif