How to Travel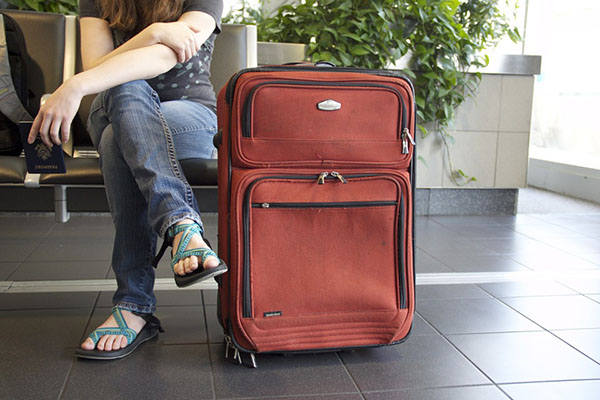 There are so many different ways to travel. You can go with a mission: medical work, religious work, research. You can go for fun. Going for fun can be in total oblivion…or not. Traveling opens up the world, bringing places and people and cultures together. There is so much learning potential. I know it sounds lame, but it's not, I swear. It's a different kind of learning from the normal school learning that comes to mind. No, this kind of learning is about life. It's seeing what the world can show you. So, how do you make the most of it? It's easier than you'd think.
First, don't stay in a resort. Pick a hotel that gives you access to the area, stay in a rental home, or stay with friends and family. Resorts can be nice, but they isolate their residents from the area. The easiest way to get out there is to stay somewhere that's out there.
Try to learn a little bit of the local language. You don't need to carry around a dictionary or memorize paragraphs. Simple phrases like "Where is the restroom?" and "Which way to the—?" go a long ways. So do hand gestures. One of the most important parts of traveling is meeting other people. People are the soul of the place; connecting with them gives you an experience like no other.
Never be rude. This should go without saying. Whether you're at home or in another country, you get what you give. People are a lot more welcoming to people who treat them with respect.
Don't be afraid to wander and try new things. Some people want to go into a trip with an itinerary, a schedule with all activities planned out for them. Others just want to wander around and see what they find. Either way, being open to the place and willing to take it all in allows you to really experience all that it has to offer.
Try to get off the beaten path. Sure, it's cool to see the big landmarks, and for the most part, they are definitely worth seeing, but often, it's the little things that really mark a place. Hidden gems do exist. Sometimes the little cafe buried in the maze of streets is what connects you to a place more than the monument everyone knows.
Finally, sit and breathe for a moment. Go to that park bench and watch locals walk by, going about with their daily lives. Inhale, close your eyes for a moment, then open them. Take it all in. You are in a new, incredible place. Remember this moment, this feeling, of simply being here. This is what traveling is, and it's amazing.