Promposals
BY ADDIE MARZINSKE
With prom less than a month away, EPHS is in the need of some promposals. Whether you're asking that special someone or your best friend, asking someone to prom can be fun and exciting.
Promposals can be creative, simple or silly. The key to a perfect promposal is to make it unique, but to also make it personalized for who you are asking. If you're asking a friend and they don't like big and flashy things, maybe stick to a simple poster and a catchy phrase or inside joke.
If you're looking to impress your date and you want to do something really special think of some of their interests whether that would be a sport they love, their favorite movie or even their favorite band. If you need help planning the perfect promposal but need a little help try talking to their friends, make sure they can keep a secret, the surprise is the best part. If you're still stuck pinterest will give you an array of ideas you never knew were out there. In the end make sure you and your date have fun with it.
Senior Matt Nash planned something very unique and special for his date. He gave her a night under the stars. Creating a dreamy and picture perfect moment Nash made sure the stars had the perfect alignment to ask her to prom. Using a projector and a bed sheet held up on a ceiling he created the perfect promposal and date for him and his special someone.  
About the Contributor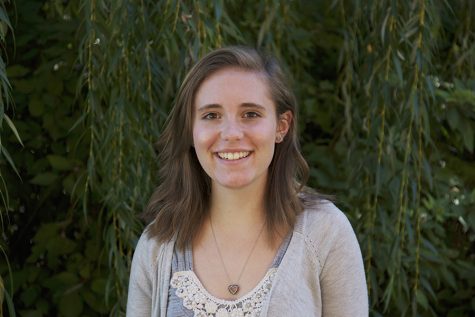 Addie Marzinske, Writer
Hi, my name is Addie Marzinske. This is my first year on the Eyrie staff and I'm very excited to be bringing you the stories you'll be excited to read!...