Nothing is set in stone
       I've heard it said over and over again that your high school years are supposed to be the "best years of your life." The thing is, that's a complete lie. Don't get me wrong, that's not to say I haven't enjoyed my time as an Eagle. Quite the opposite! Throughout the last four years, I've made friends with amazing people, joined sports and activities I never would have considered doing before high school and had the opportunity to take an array of fascinating classes taught by dedicated teachers. I wouldn't change any of that for the world!
      However, if an adult were to sit me down for a chat on the side of their pool, sip a margarita and suggest to me that studying for AP tests is as good as it gets? That giving a presentation on long dead philosophers is going to be the peak of my influence on the world? That life is never better than when I'm stuffed into a gym with hundreds of other sweaty, yelling teens? No thanks, I don't think so.
      If I've learned anything from high school, it's that while who you are and what you value can be a big part of your identity, that doesn't mean they must be set in stone. High school is just the runway that prepares us for the metaphorical take-off of our lives. We have the chance to use what we've learned to become something more than what is expected. Someday soon we will be able to create a life that's full of the things that make us feel alive. 
      What keeps me motivated is the thought that one day all the little things which seemed so important in high school will one day be insignificant when compared to my new accomplishments. The last four years have been stressful, enlightening and exciting among other things. They've changed me in ways I'd never have imagined, and I'm grateful for all of it. The best year of my life is still out there, and it's thanks to lessons I learned in high school that I'll be able to achieve it.
About the Contributor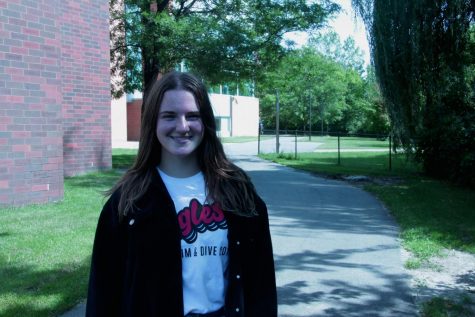 Mikaylie Sosnowski, Staff Writer
Hi! I'm Mikaylie Sosnowski and I'm a senior. I joined the Eyrie because I want to have an outlet to express my creativity and comment on what's going...