Robotics team advances to world championships
The robotics team will compete at the World Championships in St. Louis, MO, from April 26 to 29. They qualified by winning the Engineering Inspiration Award at the Northern Lights Regional. This award is given to the team that most inspires and reaches out to the community in the fields of STEM and specifically robotics.
"We attend or run over 30 community events each year where we demonstrate our robot with the intention of getting more people interested in STEM and robotics," senior Bethany Moore said. In addition to advancing to the World Championships, this award also qualified the team for a grant from NASA to pay the entrance fee to the competition.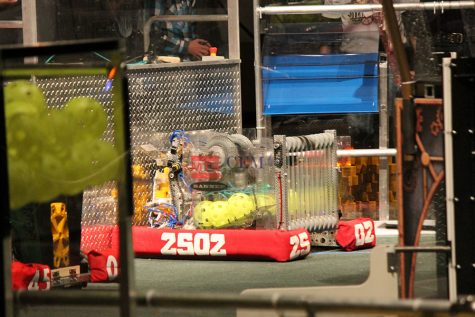 Regional level competitions are three days long. The team competed in one of these tournaments, the Northern Lights Regional, and will compete in the 10,000 Lakes Regional next. The first day is comprised of modifications, practice matches, inspections to confirm that teams are within material and size restraints. The second two days are qualification matches, which are played three on three. By winning these matches or completing tasks, the team gets points. The teams are then seeded by these points, and the top eight teams advance to finals. These teams then make their own alliances, which remain for the rest of the competition.
The World Championships are structured like regionals but on a larger scale. The team will start in one of eight subdivisions, and the winners of each of these will play each other on the "Einstein" field.
"If Worlds were tomorrow, I don't think we would perform particularly well," Moore said. But, she added that the team has been good at making effective modifications in between lower level competitions and higher ones. While the team can't work directly on the robot, they can prototype new mechanisms to add to their robot on day one of the competition. "We have a lot of things in the works right now to improve our robot, and I expect a quality showing at 10,000 Lakes and Worlds," Moore said.
About the Contributor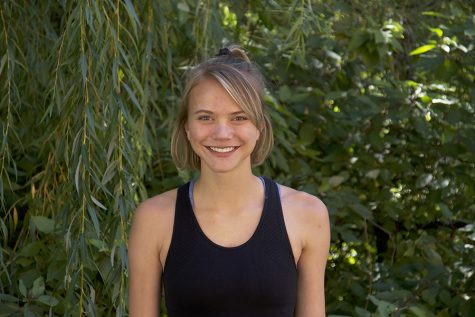 Ally Cottrell, Writer
Hi! My name is Ally, and I am a senior. I run a lot, though I have no sense of direction and am probably lost right now. Please send help. I also like...