Student of the Week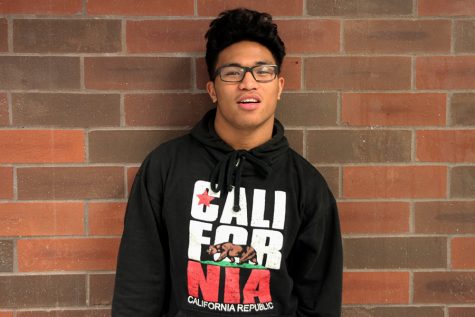 Name: Solo Falaniko
Grade: Junior
New student from Anchorage, Alaska
Why did you choose to come to Eden Prairie?: Solo lives in a military family so they move around from place to place depending where his dad goes, "My father is in the military, so moving around isn't something new. When we figured out that we were moving to Minnesota, my dad was looking for a perfect area to live in. The word "Eden" means the presence of God, which caught my parent's attention".
What's is like coming to EPHS compared to your school in Alaska?: The biggest struggle for solo coming to EPHS is that EPHS is a college prep school so it works to his advantage working towards college but also a struggle because it is hard to keep up. When he lived in Alaska the education system there was lower than you expected compared to here.
What are you involved in at EPHS?: Solo is looking forward to joining the track team, hoping to participate in the 4×100, 4×200, 4×400, 200, and 400. This fall Solo was the star running back for the football team. He rushed over 1000 yards and is the #1 RB in the 2018 class of Minnesota.