January horoscope
Aries: Something different in your life will come to you this month. Expect a big change within your family at the beginning of the month. This is the month to be confident with school and your individual work.
Taurus: This month there may be many people depending on you, and it may get overwhelming. Stay focused on helping others and working on projects because by the end of the month you will feel accomplished.
Gemini: Your energy will be electrified this month by people and projects. This month is a month full of possibilities with new friendships and jobs. Keep your eyes open for a new relationship.
Cancer: You can be very indecisive at times, but this month you will feel much more decisive with your actions. You may face a challenge at the beginning of the month, but by the end you will have overcome it completely.
Leo: Expect a fun and exciting schedule change coming your way this month. January will bring you ups and downs but will also make you stronger through your obstacles.
Virgo: A big project of yours may finally come into action this month. This month is about focusing on the big things and not getting lost in your work. Expect an exciting social surprise at the end of the month.
Libra: You will be taking on a great challenge this month. Though things may get complicated you must remember the importance of family and friends. A chapter of your life will be reopened again during this month.
Scorpio: You may be facing a dilemma of uncertainty this month. You will face an obstacle at the beginning of the month. News from a distant friend may come up. Use that opportunity to deal with things you've always wanted to say to that person.  
Sagittarius: You may start out this month with a lot of enthusiasm. You have many hopes and dreams for the new year, and you will start to accomplish some of these during January. A family problem may occur towards the end of the month.
Capricorn: You may be dealing with a problem with a person in authority. Use this problem to motivate yourself in doing more work. This is the month for self improvement for you.
Aquarius: At the beginning of January a small issue may come up. You should focus on accomplishing new goals you have for the new year. By the end of the month, you will have transformed a dream to reality.
Pisces: Your social life will be very fulfilling for you at the beginning of this month. At the end of the year you felt disappointed with many things. This month is the beginning of new invitations and ideas.
About the Writer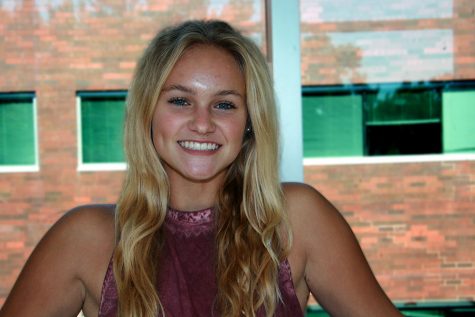 Baylee Brabender, staff writer
My name is Baylee Brabender, and I am a junior and staff member for the Eyrie. Also, I am on the Eden Prairie Dance Team. In my free time I enjoy writing,...