The best yeehaw movie yet: "A Star Is Born"
After releasing her country-pop album "Joanne," Lady Gaga stepped away from mainstream music to horseback deeper into the world of cowboy genres. When actor and director Bradley Cooper approached Lady Gaga, she was ready for this big project: She had been wanting to do more acting since her stint in American Horror Story.
Lady Gaga has been a singer for over 10 years now, so her role in "A Star Is Born" was vital to the musical and visual aspect of the movie. While Cooper had to take voice lessons to prepare for his singing parts, Lady Gaga could already get started on her songs.
Their duets in the songs "Shallow" and "Diggin' My Grave" showed early on in the movie that the two had different vocal ranges that slinged together perfectly. Cooper has the rough, raspy voice of the two, complementing Lady Gaga's smooth and strong singing.
Now, moving on to the visual masterpiece, Lady Gaga doesn't automatically register as conventionally attractive, but that's a key piece of the costuming done for her character. Her looks, specifically her "big nose," contrasted the glamour of Cooper's character. There were constant discussions about beauty standards, which also helped move the plot along.
Although the songs and visuals were appealing, the movie had a couple of small issues. It was just far too long for no reason. Cooper's character, Jackson, had hearing issues in the beginning of the movie that were never addressed later on, and Lady Gaga's character, Ally, never explored her relationship with her dad after the first part of the movie.
The beginning of the film highlighted the small details that made life hard for Jackson and Ally while the ending revolved around a few elements of Jackson's life. Although the beginning didn't match up with the end of the movie, its happiest and saddest parts still lassoed my heart.
About the Contributor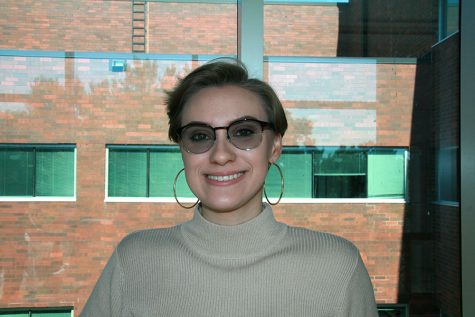 Karen Larionova, editor
Hey, I'm Karen Larionova, and I'm a senior. This is my third year on the Eyrie, and I'm the editor of this website. My hobbies include mock trial,...